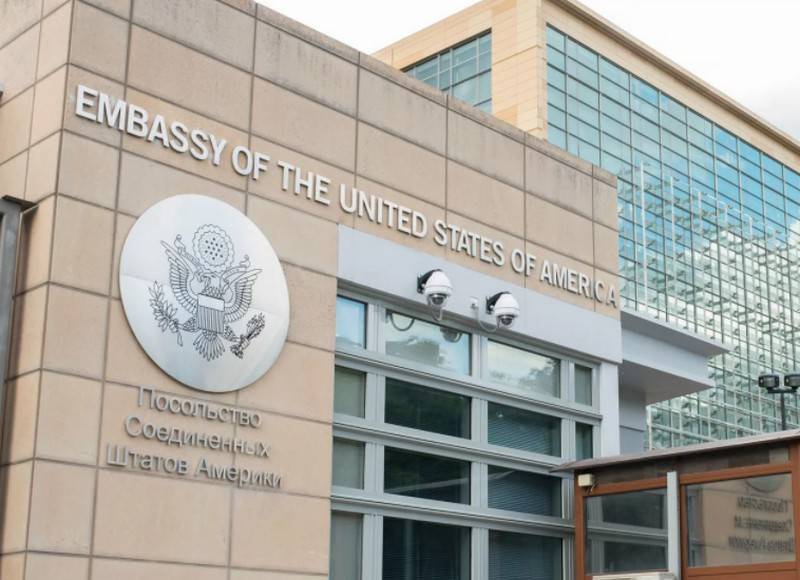 The American Embassy in Russia is reducing its staff by 75% and is stopping the issuance of visas, according to the website of the US diplomatic mission.
The US Embassy is reducing its staff in connection with the ban of the Russian authorities on the hiring of Russian citizens and citizens of third countries. In this regard, the embassy warns about the reduction of a number of consular services and the issuance of visas from May 12, 2021.
At the same time, the Americans traditionally blame Russia for everything that happened, which "forced" them to cut their staff by 75%. It is also emphasized that the imposed ban on the free movement of American diplomats outside Moscow has led to the termination of the consideration of documents for visas, except for diplomats or immigrants, and even those "at a minimum." In general, the US Embassy will provide only emergency services, and Russian citizens will now not be able to go on an excursion in the US and admire the Statue of Liberty, since the evil "Russians from the Kremlin" do not allow good American diplomats to issue visas.
In addition, the embassy strongly recommended that US citizens with expiring visas leave the territory of Russia.
Recall that Moscow responded to Washington against the anti-Russian sanctions imposed on April 15 by expelling 10 American diplomats, banning the US Embassy from hiring Russian serviced personnel, and also sending US Ambassador John Sullivan "for consultations" to Washington. The Kremlin decided not to stop there and announced the introduction of other restrictions on the United States.
The American State Department, in turn, showed concern and said that they would study "Moscow's actions", after which they promised "a frank conversation."