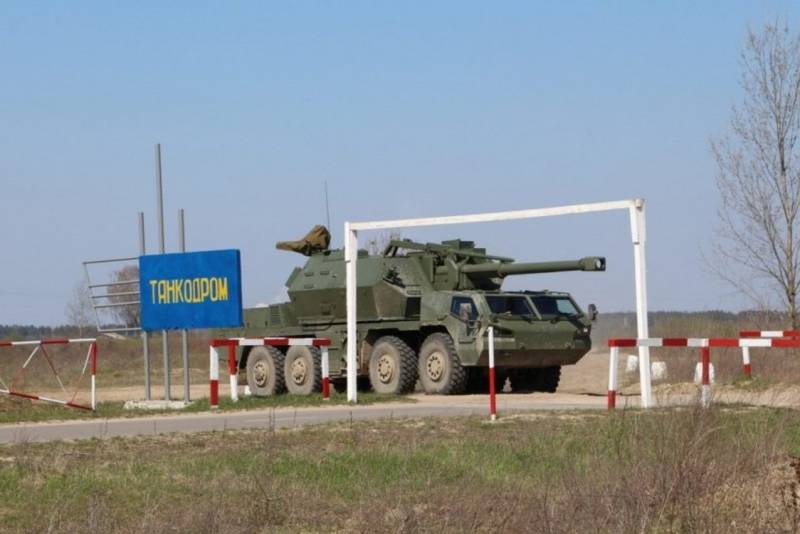 In Ukraine, the tests of the Czech self-propelled guns Dana-M2, which are planned to be put into service with the Ukrainian army, have begun. According to the press service of the Ministry of Defense of Ukraine, one sample of "Dana" was delivered to the Rivne region.
The Ukrainian military department has begun testing the Czech Dana M2 self-propelled howitzer, which, if positive feedback is received, should replace the Soviet-made D-20 towed howitzers in the Armed Forces of Ukraine. In total, according to the plans of the Ukrainian military, the Armed Forces should receive 26 Czech self-propelled guns. It is noted that apart from the Czech Republic, no country was able to offer Ukraine similar wheeled self-propelled guns.
The question arises, what about the "famous" Ukrainian self-propelled howitzer "Bogdan" caliber 155 mm, why is the Czech self-propelled gun "Dana-M2" purchased, and not her? The Ministry of Defense of Ukraine has an answer to this: the 152-mm self-propelled gun "Dana M2" is not a competitor to the Ukrainian self-propelled guns, since the "Bogdana" will go into service with artillery brigades. True, when it comes is not explained, but the shells for its tests have already been purchased. Currently, the only prototype ACS "Bogdan" is at the "Kramatorsk Heavy Machine Tool Plant".
The Czech self-propelled gun DANA-M2 is a deep modernization of the self-propelled gun ShKH Dana vz. 77, this variant appeared in 2018. Ukraine may become the first foreign operator of a Czech howitzer; so far, no self-propelled gun has entered service with other countries. For what reason, one can only guess. Maybe 152 mm caliber doesn't suit, or maybe something else.