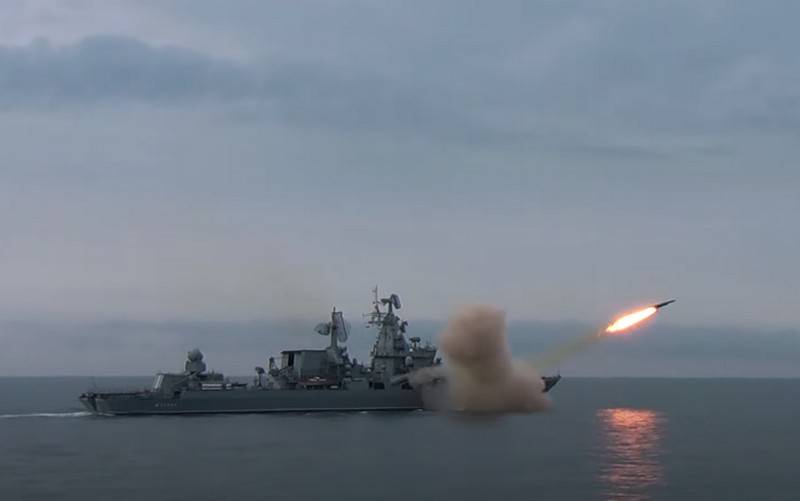 ФлР° РіРјР ° РЅ Черноморского
fleet
The missile cruiser Moskva fired the main missile system in preparation for returning to the fleet. This was reported by the press service of the fleet.
A video of the past firing of the cruiser "Moskva" has appeared on the web. The video was filmed by the Ministry of Defense and posted on YouTube. As stated in the description for the video, the shooting was carried out at one of the sea ranges of the Black Sea Fleet as part of the preparation of the ship to perform tasks as intended.
The main missile system of the cruiser was fired at a target imitating a simulated enemy ship. The launched Vulcan rocket hit the target with the declared accuracy at a distance of 30 km.
Recall that the cruiser underwent repairs with the restoration of marching readiness, but without modernization of weapons. The service life of the ship has been extended until 2030.
The cruiser "Moscow" was laid on the stocks of the Nikolaev shipbuilding plant named after the 61 communard in the 1976 year as the Slava missile cruiser, is the leading missile in the series of missile cruisers. Launched 27 July 1979 g., Was put into operation in 1983 year. Displacement - 11380 tons. It is equipped with 16 launchers of Vulkan missiles, artillery, air defense systems, torpedo tubes and depth-fire bombs.