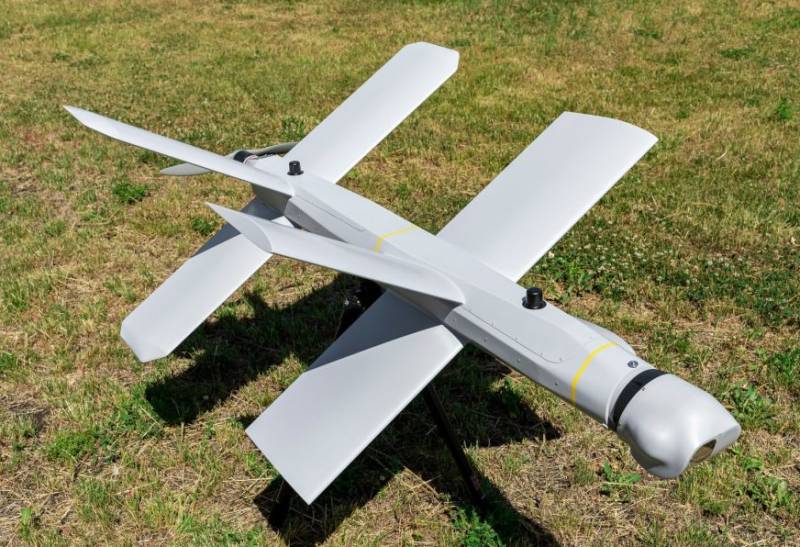 Ukraine is responding to statements by Russian experts that Russia has effective means of countering the Turkish-made Bayraktar reconnaissance drones in service with the Armed Forces of Ukraine. We are talking about the latest Russian drones "Lancet", with the help of which a new generation air defense system can be built. Such a system can become an insurmountable obstacle for various drones, including the aforementioned Bayraktar-TB2.
The Ukrainian edition of Defense Express, jealous of the statements about the possibility of shooting down the Bayraktar UAVs with the Lancet, writes that Russia is "spreading lies about the world's first weapons."
Russia is going to shoot down UAV Bayraktar with "Lancets", another lie about "the first in the world"
weapons
- this is how the headline sounds in the Ukrainian media.
This is the world's first so-called "air mining" system, which is being created by Russian specialists. In general, Ukrainian journalists and military experts reacted very violently to the fact that the Russian system would neutralize UAVs that would try to operate in the zone of such a system. Phrases are published that the system allegedly "will not be effective".
Moreover, these judgments are not supported by any facts or calculations.
Apparently, Ukraine has serious plans for the use of the Bayraktar-TB2 drones purchased from Turkey, otherwise why such a violent reaction to the information voiced by Russian experts about the developed "aerial mining" with the help of loitering drones (ammunition)?
"Lancet" is a Russian development, which is a loitering ammunition or "kamikaze" drone. "Lancets" are able to stay in the air for a long time (tens of hours), waiting for a convenient moment to strike. This is a highly accurate and effective weapon, which, in addition, is almost invisible to enemy radars.