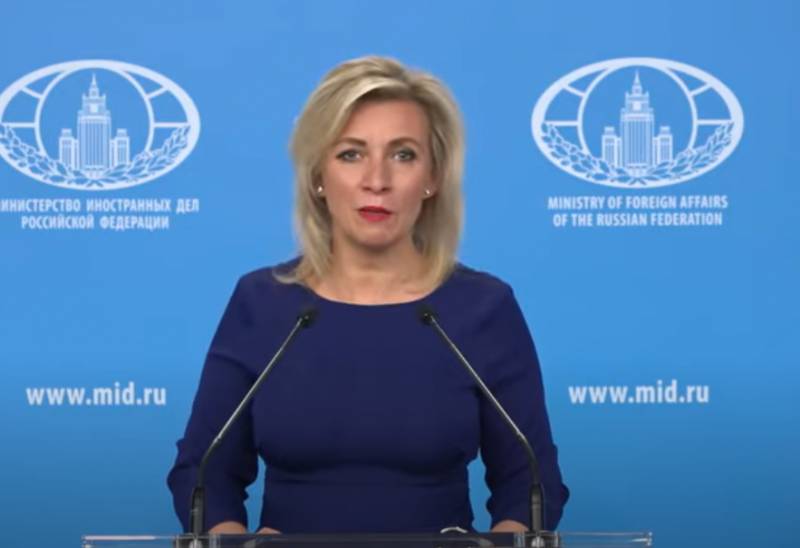 The Russian Foreign Ministry commented on the statement of the Ukrainian ambassador to Berlin, Andrey Melnik. It should be recalled that we are talking about Melnik's statement about the possible "return" of Ukraine's nuclear status. Earlier in Ukraine there were statements that "there are opportunities to create a" dirty "atomic bomb." Moreover, such a bomb was proposed to be used against Russia. The West traditionally reacts calmly to such statements by the Ukrainian side. It is difficult to imagine what a fuss would have risen in the same West if the proposal to use nuclear
weapon
against Ukraine came out in the Russian Federation.
The statement of the Ukrainian diplomat on the "nuclear status" is commented on by Maria Zakharova, an official representative of the Russian Foreign Ministry.
During the briefing, she noted that the statement of the Ukrainian ambassador to Germany is "an unreasonable attempt to blackmail Western countries by Ukraine." Maria Zakharova noted that this blackmail consists in statements about the "mythical nuclear potential of Kiev."
At the briefing it was noted that in this way the Kiev authorities are trying to once again bargain for certain preferences for themselves.
It should be added that some time ago NATO was given a kind of ultimatum in Ukraine, stating that either the country would be accepted as part of the North Atlantic military bloc, or it would begin "restoring its nuclear status."
Earlier, on the basis of an international agreement, part of the Soviet nuclear arsenal located in Ukraine was exported to Russia. In Ukraine, they believe that after this, the letter of the Budapest Memorandum, which assumed the exchange of the export of nuclear weapons for security guarantees, was violated in its relation.