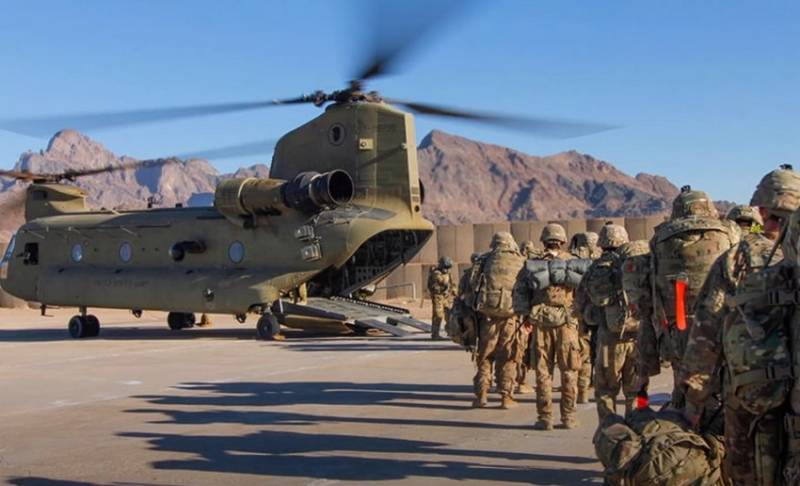 The Pentagon began the withdrawal of the American military contingent from Afghanistan, but brought in additional forces there. As explained in the White House, an additional military contingent must ensure the withdrawal of the main one.
The US Department of Defense confirmed the ongoing withdrawal of troops and announced the dispatch of additional forces to Afghanistan to ensure the safety of American troops. According to the logic of Washington, the US troops currently in the country in the amount of about 3,6 thousand servicemen cannot ensure their own security, this requires additional forces. At the same time, the White House does not exclude that some more troops will be sent to Afghanistan by September 2021.
The Pentagon, commenting on the dispatch of additional forces, said that the withdrawal of the American contingent from Afghanistan would be under constant control and, if necessary, additional forces would be attracted to "ensure security."
At the same time, Washington has warned the Afghan Taliban movement (banned in Russia) that in the event of an attack by troops withdrawn from the country, the United States will strike "by all available means."
Meanwhile, the American generals call the withdrawal of troops from Afghanistan a political decision that could lead to the seizure of power in the country by terrorists. It is believed that the Afghan authorities will not hold out even a month after the Americans leave, despite being left by the government army
weapon
and technique.