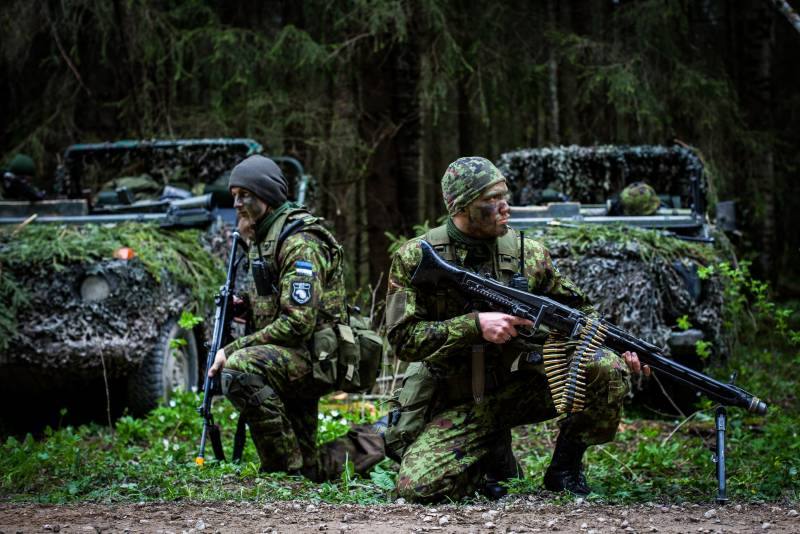 Estonian NATO soldiers
Alexey Pushkov, a member of the Federation Council of the Federal Assembly of the Russian Federation, on a social network commented on the publications that have recently appeared in the Bulgarian media. A separate assessment by the Russian senator was awarded to the comments of individual Bulgarian readers.
It should be noted that the degree of anti-Russian sentiments in Eastern Europe - primarily in the Czech Republic and Bulgaria - has recently begun to grow again. The reason was provocative stuffing that representatives of Russian intelligence were allegedly involved in the explosions in military warehouses of the mentioned countries in 2011 and 2014. Let us remind you that in the Czech and Bulgarian reports, the names "Petrov" and "Boshirov" appear, which managed to turn into a real meme.
A member of the Federation Council pointed to his surprise at the level of hatred towards the Russian Federation in the public, which comments on publications about Russia. The greatest attention of Alexei Pushkov was attracted by the comments of the readers of the Bulgarian press, in which the words about "unification of the civilized world against Russia" were heard. In these comments, it was stated that such an association is NATO, which will defeat in the event of a war with the Russian Federation.
Alexei Pushkov recalled that at one time Nazi Germany also gathered satellites, calling it "the unification of the civilized world against Bolshevism." Then Bulgaria joined the allies of the Third Reich. Then, as you know, Bulgaria "changed her shoes", declaring her readiness "to fight the Nazis to the bitter end." Attention is drawn to the fact that it was decided to "fight" the German-fascist troops in Bulgaria immediately after they realized that the USSR was close to victory. Then a coup d'etat took place in this Eastern European country.
Alexey Pushkov, commenting on the tirades about NATO's "civilization", notes that the military bloc cannot cope with any of the real threats - neither terrorism nor a pandemic:
But it heroically resists the invented challenges.