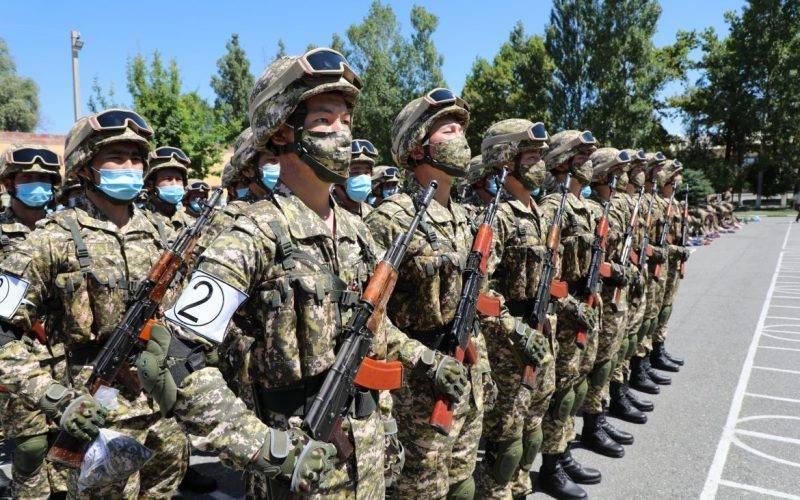 Bishkek and Dushanbe are summing up the results of the armed conflict in the border areas. Recall that due to territorial claims, which are also associated with the problem of water resources, on the eve of real battles flared up with the use of various types of
weapons
including mortars. To the border, Kyrgyz and Tajik troops began to pull together armored vehicles. By the evening of April 29, the skirmish began to subside.
It all began in the area of ​​the Golovnoy water distribution point in the Batken region of Kyrgyzstan. The reason was the surveillance cameras that were installed by the Tajik border guards. First, stones were used, and then shooting began.
For reference: the Golovnoy water distribution facility is located at the source of the canals that replenish the Toktokul reservoir.
Press reports in Tajikistan say at least seven dead and 150 injured as a result of shelling from the adjacent territory.
The Ministry of Health of the Republic of Kyrgyzstan transfers information about 13 dead and 134 injured.
It became known that the head of the State Committee for National Security of Tajikistan S. Yatimov and the plenipotentiary of the Cabinet of Ministers of Kyrgyzstan in the Batken region O. Suvanaliev signed a joint statement on de-escalation of the conflict. It is noteworthy that the negotiations on a ceasefire took place in a teahouse in the city of Isfara. Earlier it was reported that the mayor of this Tajik city was injured during shelling.
The statement speaks of the need to cease fire, withdraw personnel and military equipment from the border to their places of permanent deployment, and take measures to prevent a new escalation.
A Kyrgyz-Tajik working group will also be created to monitor the implementation of these agreements.
The agreement especially emphasizes that friendly peoples live in Kyrgyzstan and Tajikistan, and the further escalation of the conflict is not in their interests.