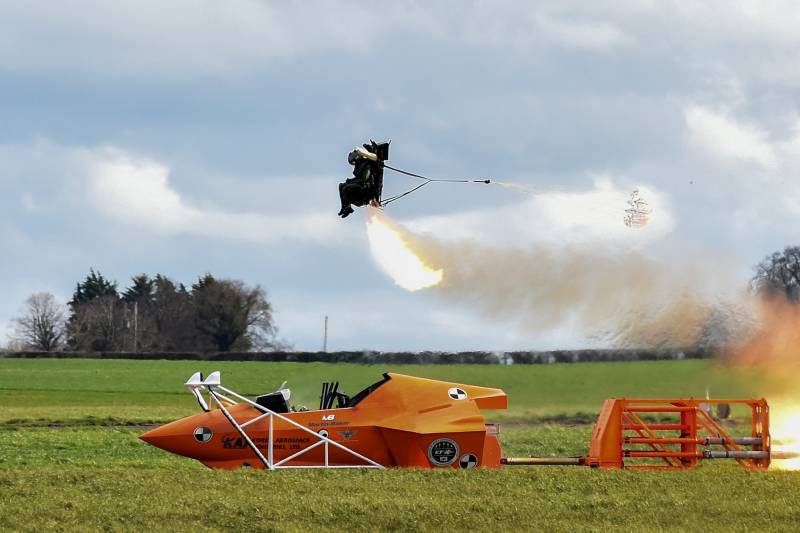 In the West, the traditional supplier of ejection seats for evacuating pilots is the British company Martin Baker. Thanks to the high quality of its products, more than seven thousand pilots were saved.
Since the rescue of the first pilot 70 years ago [1946], our products have saved the lives of 7 crews from around the world.
- the manufacturer approves.
The latest development in this area is claimed to be the Martin-Baker Mk.18 armchair. The first customer for this product was the South Korean company KAI, which is developing the new KF-21 Boramae fighter (also known as the KF-X). In total, 2028 aircraft are planned to be produced by 40, and another 2032 units by 80.
The KF-21 will be equipped with Martin-Baker Mk.18 ejection seats, the latest in ejection seats.
- stated on the company's website.
At the same time, the deliveries of the previous modifications of the seats are carried out. For example, India receives French Rafale with the Mk.16 variant. Last year, an improved version of the US16E of the Mk.16 model, intended for the American F-35 fighter, was tested. The shots of her testing are presented below.