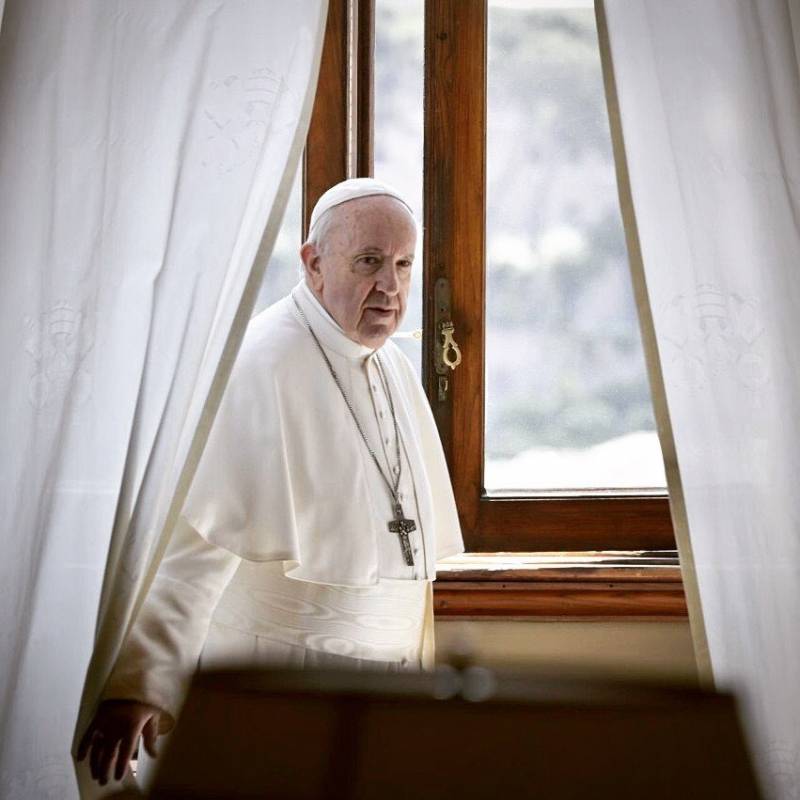 The Italian newspaper La Reppublica, which recently published an interview with Ukrainian President Volodymyr Zelenskyy, publishes a commentary by the Vatican's diplomatic service. Recall that Italian journalists asked Zelensky a question, can Rome or the Vatican become a platform for negotiations with Vladimir Putin? Zelenskiy said that "the Vatican would become an ideal platform for negotiations on peace, since the Holy See is an indisputable authority on the planet."
The representative of the diplomatic service of the Vatican, Cardinal Leonardo Sandri, in an interview with the mentioned Italian publication, said that the Pope did not know anything about the plans of the Ukrainian head of state regarding the meeting with Vladimir Putin.
Leonardo Sandri:
He (the Pope) does not know anything about this, but in principle he is ready to act as a mediator in this kind of negotiations.
In addition, it is noted that the Vatican's diplomatic service has not received any requests from Kiev to hold a meeting.
Cardinal Sandry:
However, we believe that our mediation can take place after the discussion within the Minsk Group. Pope Francis can get involved to promote reconciliation between the parties.
We will remind that earlier Zelensky invited Putin to Donbass. In response, the President of Russia noted that the President of Ukraine himself should negotiate in the Donbass - with the leadership of the republics. According to the President of the Russian Federation, Zelensky is ready to meet in Moscow if he is going to discuss issues on the bilateral agenda.