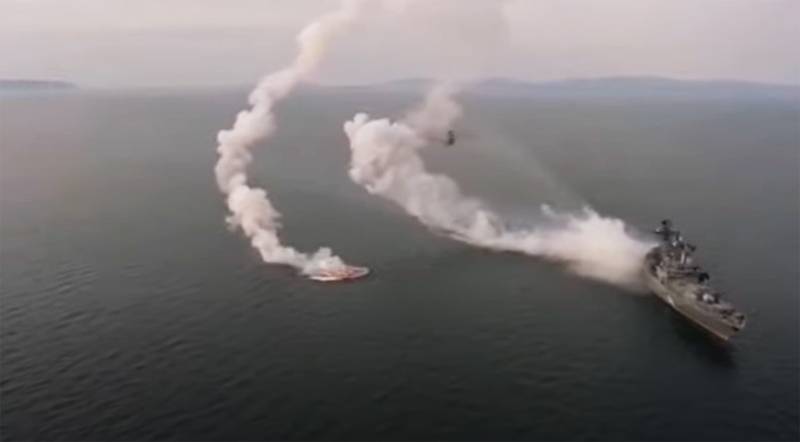 Videos are published on the network, which show footage from the exercises of the frigate "Marshal Shaposhnikov". After modernization, this warship received Caliber cruise missiles as weapons. The reports say that the launches of these missiles from vertical installations were carried out by the frigate of the Russian Navy during the exercises.
As you can see from the footage, the rocket left the vertical launcher, rose to a height of several tens of meters, but was unable to go to hit the target. A vertical movement with rotation began. Then there was a flash, and the rocket, falling apart, began to fall into the water.
After falling into the water, a stain remained on the sea surface, burning continued, and flashes were visible. The ship departed from the place where the rocket fell.
Filming of the incident was carried out from the air.
At the same time, it has not yet been reported about exactly when the abnormal missile launch from the Russian warship took place.
The voice of the filmmaker:
Do we fold the move?
There have been no official reports of the incident that occurred during the missile launch. In this case, the question arises, which of the filmmakers (or those to whom it got after filming) posted this video on the network and for what purposes - in order to be completely open? It can be assumed that this is one of the first launches, after which the errors were corrected. At the same time, some users called the frames "having signs of animation."