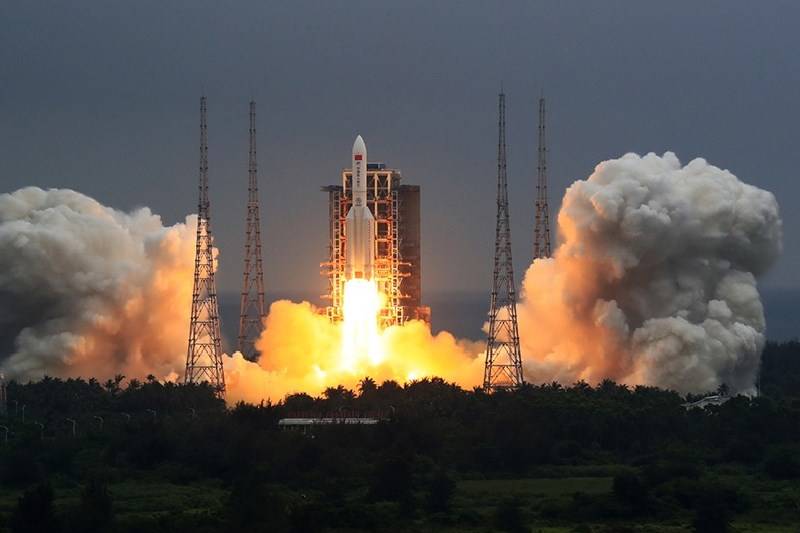 Today, President of the People's Republic of China Xi Jinping congratulated the country's citizens on the fact that China has launched the Tianhe base module of its space station into orbit. The launch took place at 6.23 from the Wenchang cosmodrome, located in the Hainan province.
The launch of a rocket with a spacecraft on board was reported by the CGTN TV channel.
"Tianhe", which weighs 20 tons, launched into orbit a heavy rocket Long March-5B, or "Changzheng-5B". It took her a little over eight minutes.
The successful launch of the Tianhe base module means that the construction of the national space station has entered a stage of implementation, which lays a solid foundation for the subsequent tasks.
- said Xi Jingping in his welcoming telegram.
The next step will be docking to the module of the Tianzhou-2 cargo spacecraft, to which the Shenzhou-12 spacecraft will subsequently fly, on board of which there will be three taykunauts (Chinese cosmonauts). They will become the first "inhabitants" of China's own space station. When this will happen and how many taikunauts will stay at the station, it has not yet been announced.
In the process of creating the Chinese space station, 11 rocket launches are planned. Among them there will be four manned missions.