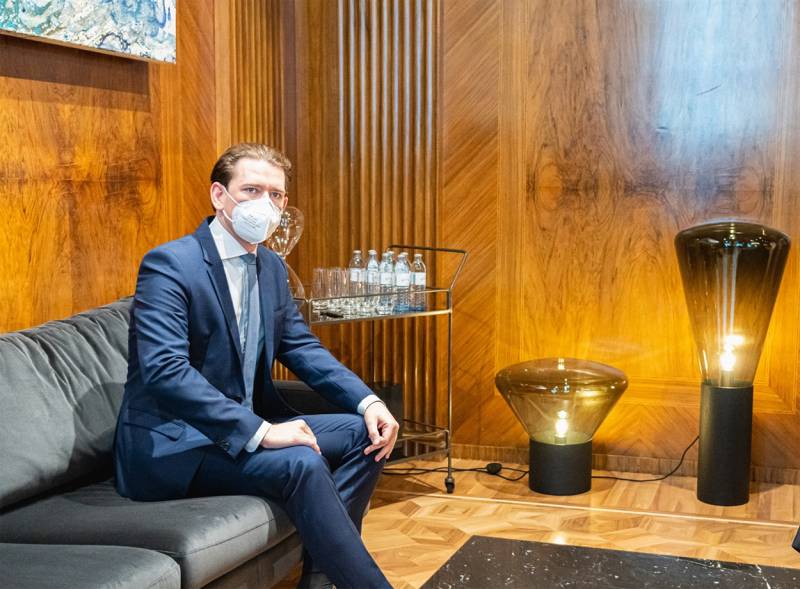 Austrian Chancellor Sebastian Kurz again received a portion of criticism from irreconcilable Russophobes. Notable for his pragmatic policy and constructive rhetoric against Russia, Kurz noted an increase in escalation and the number of accusations against Russia "for almost any reason."
According to the Austrian Chancellor, around whom his political opponents are trying to unleash a corruption scandal, one cannot rely solely on sanctions. Sebastian Kurz notes that there is no point in imposing some sanctions after others without setting specific tasks for establishing a dialogue in Moscow.
Kurz, in an interview with Swiss journalists, says that the imposed sanctions against the Russian Federation are already enough.
Austrian Chancellor:
At the same time, I am convinced of the need to stake on a constructive dialogue.
Kurz emphasized that peace in Europe is only possible together with Russia.
Sebastian Kurtz:
If Russia is always opposed in everything, then there will be no peace in Europe.
At the same time, the head of the Austrian Cabinet made it clear that there are forces whose interests do not include full-fledged peace and full-fledged cooperation on the European continent, including Russia.
Kurz:
If sanctions are an end in themselves, then I am against it. We do not want to follow the path of constant exacerbation of the situation.
Answering a question from Swiss reporters about whether Vienna is monitoring the situation near the borders of Ukraine, "where the movements of Russian troops are taking place," the Austrian Chancellor noted that he hopes for de-escalation.
After these statements, Kurz's opponents began to accuse him of "expressing loyalty to the Kremlin regime." And so with regard to any politicians who today in Europe are in favor of pragmatic relations and dialogue with Moscow. Shouting about "Russian aggression" and "following the geography of Petrov and Boshirov's trips" are held in high esteem ...