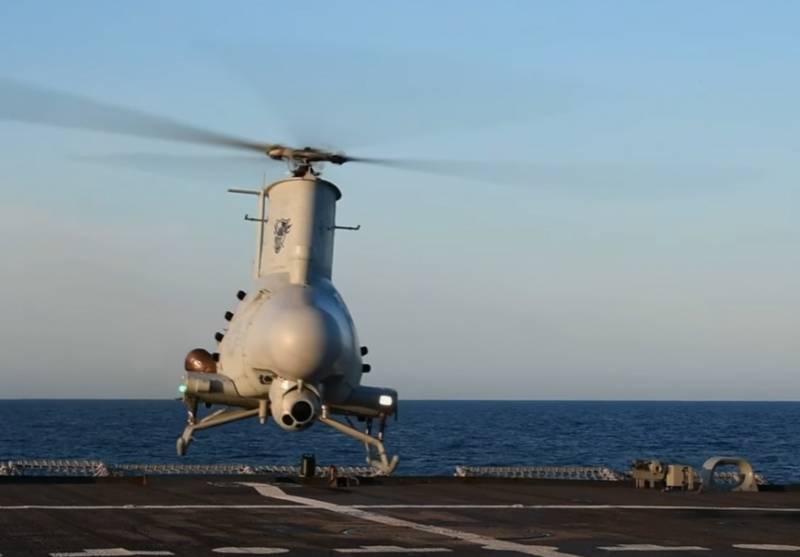 An incident in the area of ​​responsibility of the 3rd
fleet
US Navy. The reports say that the unmanned helicopter MQ-8B, taking off from the deck of the coastal zone ship USS Charleston (LCS-18), crashed into its side.
American information sources cite data that an unmanned MQ-8B Fire Scout helicopter then fell into the sea. According to the latest information, the possibility of carrying out work on its extraction from water is being studied.
Preliminary information indicates that the helicopter-type drone cannot be restored, since, firstly, it received serious mechanical damage when hitting a ship, and secondly, sea water disrupted the operation of the power supply system of the main units and assemblies, and thirdly, it is located at a considerable depth, due to which it could receive additional damage under the pressure of the water column.
No one was reportedly injured in the incident. At the same time, a special commission is assessing the damage that was received by the USS Charleston.
The press service of the US Navy's Third Fleet reports that the LCS-18 ship is currently continuing operations in the western Pacific Ocean.
A helicopter-type UAV has the following dimensions: length about 10 m, height - more than 3 m. It is designed for reconnaissance and "situational awareness" at sea. He is also capable of directing weapons to a target and providing certain fire support.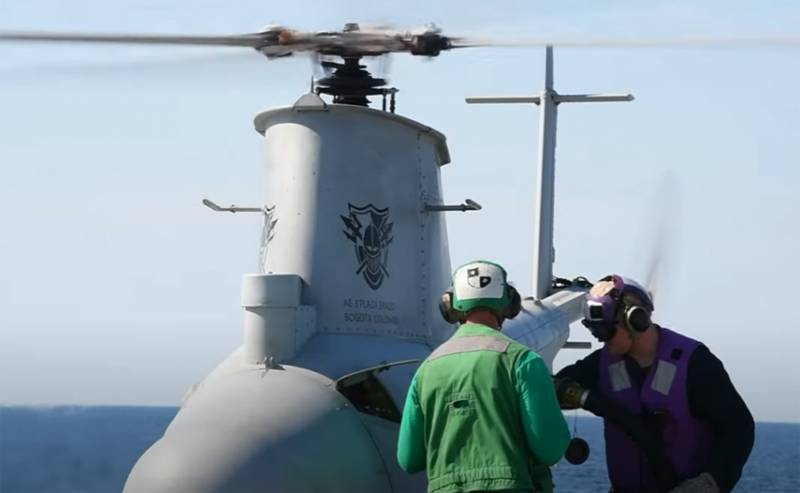 For your information:
USS Charleston was commissioned after construction last March. He is assigned to the US Navy's XNUMXst Coastal Fighting Squadron. Over time, it is planned to transfer it to the mine protection division.