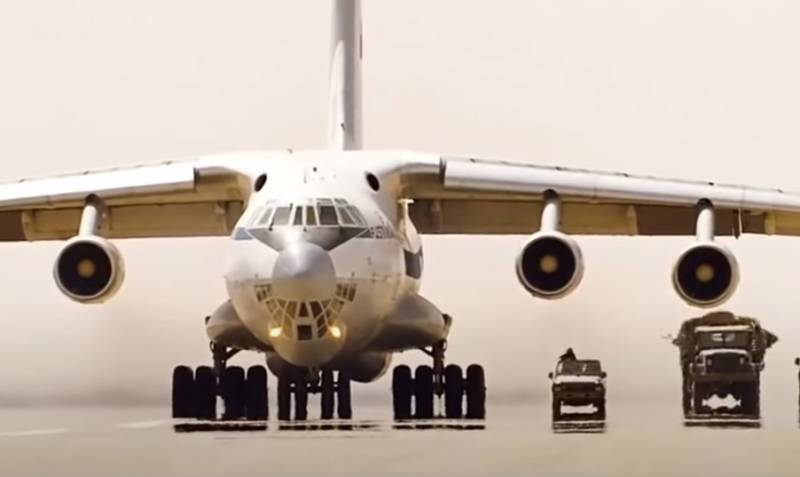 According to photographs published on social networks, a new batch of armored vehicles has arrived in Serbia, consisting of armored vehicles BRDM-2MS and
tanks
T-72B1MS. In total, the intention was announced to supply Belgrade with 30 products of these types. Apparently, the remaining 20 reconnaissance armored cars and a new batch of MBT were transferred.
It is noteworthy that the equipment was delivered by an Il-76TD transport aircraft with the tail number RF-76842, which received the nickname "Kandahar Prisoner". He is currently owned by a Russian company.
Aviakon Tsitotrans. However, his past is much more interesting.
The Il-76TD machine with serial number 1033418616 was produced by the Tashkent aircraft plant on April 29, 1994. This plane is known to the world due to the fact that in 1995 its crew, fulfilling the order of the official Kabul on the Tirana-Sharjah-Kabul route, was forced to land in Afghanistan at the request of the Taliban (a terrorist group banned in the Russian Federation).
Presumably, there were 30 tons of small arms on board the aircraft.
weapons
and military equipment. Seven pilots were held captive for over a year, and then made an impressive escape, flying away in their plane. The commander and co-pilot of the aircraft received the title of Hero of Russia, and the rest of the crew were awarded the Order of Courage. Based on these events, the film "Kandahar" was made.