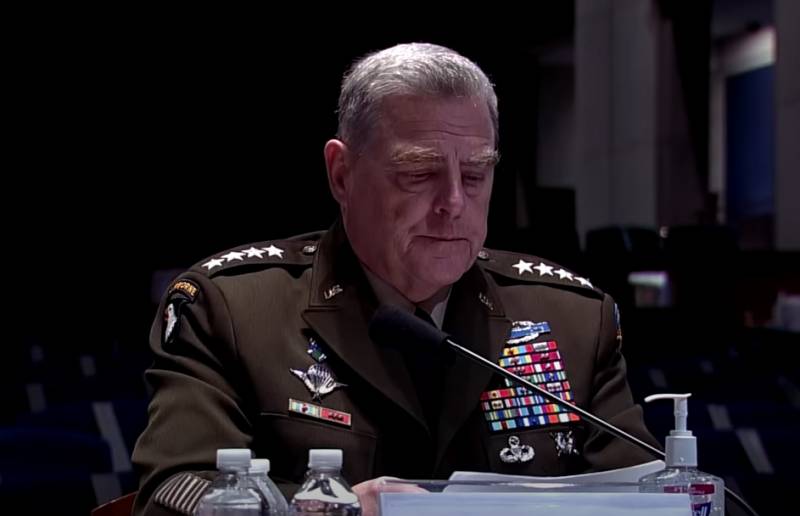 The American generals continue to discuss issues related to the withdrawal of the US military contingent from Afghanistan. The head of the Joint Chiefs of Staff (the American version of the Chief of General Staff) Mark Milli also spoke out on this matter. The general was asked how he sees the future of Afghanistan after the withdrawal of American troops from there.
General Milli said that the situation in Afghanistan is so difficult that "he cannot give a positive answer to the question asked."
Mark Milli on the likely situation in Afghanistan after the US withdrawal:
Here I see only two options: it will be bad or very bad.
Recall that the Pentagon is going to withdraw its contingent (and according to various sources in Afghanistan there are now from 2,5 to 3,6 thousand American troops) by September 11, 2021 - by the 20th anniversary of the well-known events in the United States.
General Milli said that after the complete withdrawal of the American contingent, "the Afghan government and the Afghan armed forces may cease to exist."
Mark Milli:
A full-scale civil war and a humanitarian catastrophe could flare up there.
At the same time, the American general expressed the hope that "a trained, armed and equipped 350-strong army of Afghanistan will be able to resist the fall of Kabul and its seizure by terrorists."
Mark Milli:
In any case, the Afghan government will have to negotiate with the Taliban (a terrorist organization banned in Russia). Also, after the withdrawal of our troops, we will continue to monitor the situation in Afghanistan, including for terrorist activity. But the situation there is very difficult.
Earlier in China, it was stated that after the withdrawal of US troops from Afghanistan, the militants may try to attack the eastern regions of the PRC through a narrow border corridor.