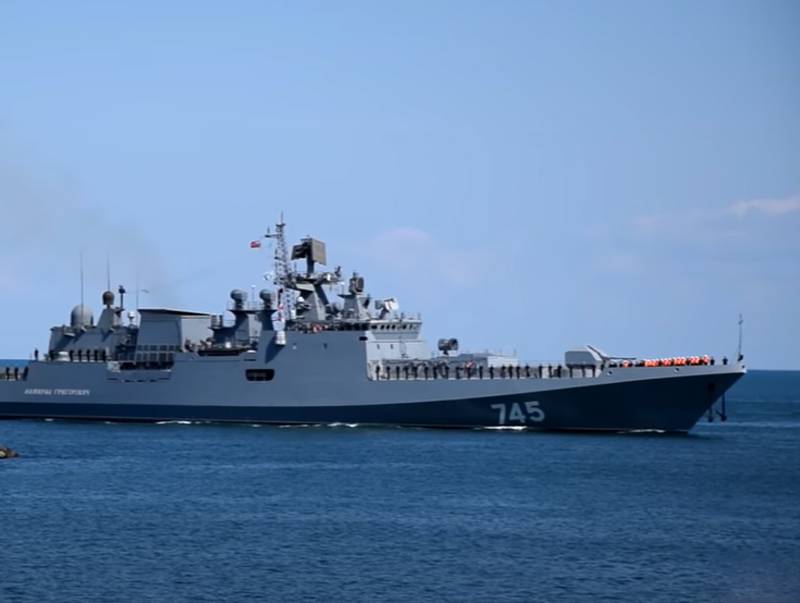 The Ministry of Foreign Affairs of the African state of Sudan commented on earlier reports in the Arab media that the state was suspending an agreement with Russia on the creation of a logistics center for the Naval State in Port Sudan.
fleet
RF. Recall that the first news that such an MTO item will be created appeared several months ago. After that, American diplomats became frequent visitors to Sudan, stating that they intend to deepen partnership with Khartoum (despite the fact that before that Sudan had been under tough US sanctions for a long period of time).
This week in the Arab media and the Sudanese press there were materials that Sudan allegedly suspends the agreement with Russia on the ITO of the Navy. The materials noted that the suspension will be in effect for the ratification of the agreement by Sudanese parliamentarians and approval by the country's Cabinet.
The Sudanese Foreign Ministry, as reported
RIA News
, commenting on these publications, noted that the department at the moment has no information that the agreement with Moscow is indeed "frozen".
And this is the statement of the Russian diplomatic mission:
These statements do not correspond to reality, whatever the so-called "sources" say. The Russian Embassy in Khartoum has not received any notifications from the Sudanese side.
It is worth noting that earlier, contradictory information appeared regarding the MTO item in Sudan. However, against the backdrop of conflicting statements, Russian warships nevertheless began to make calls to Port Sudan. It is noteworthy that the ships of the US naval forces immediately began to show their activity there. Previously, the US Navy had nothing to do with Sudanese ports.