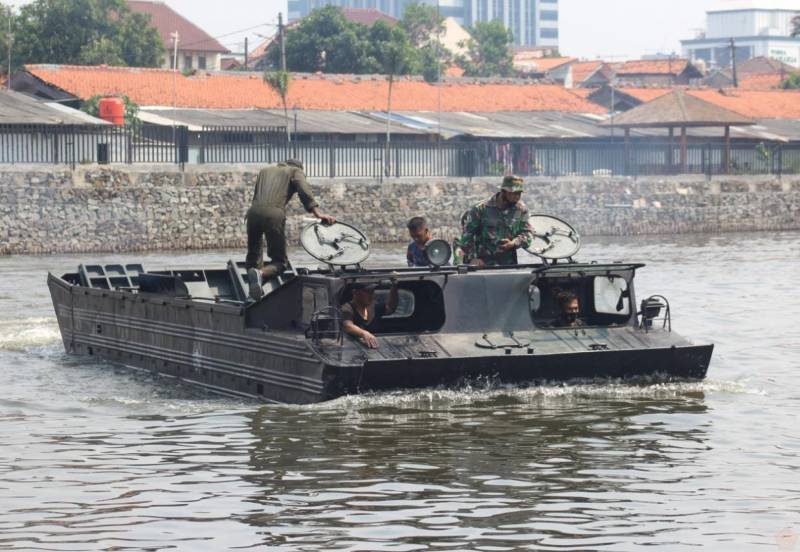 Indonesian marines took part in military maneuvers using PTS-10 landing vehicles. Despite their venerable age, the reviews about this technique were the most flattering.
The commander of the 1st Marine Regiment, Lieutenant Colonel Mar Vishnu Shogo, called the PTS-10 [the Indonesian designation, meaning PTS] "the pride of the battalion" they are armed with.
The capabilities of the PTS-10 are incredible, this super-large machine is able to carry loads weighing up to 10 tons. In various exercises, the Marine Corps often uses this technique to transport Unimog / REO trucks and 105mm cannons.
- noted in the TNI edition.
As indicated, older technology such as the PTS-10 is still capable of proving its effectiveness, successfully coping with the tasks assigned to it - both on land and at sea.
Therefore, all soldiers are obliged to abandon their doubts about the amphibian.
- explained in the publication.
It is possible that we are talking about the increased suspicion of the Indonesian military to old technology, caused by the recent death of the submarine. The German-built Nanggala-402 submarine was commissioned in 1983 and sank on April 21 this year.
The Soviet PTS was created in 1961 on the basis of units and assemblies of the ATS-59 artillery tractor and
tank
T-54.