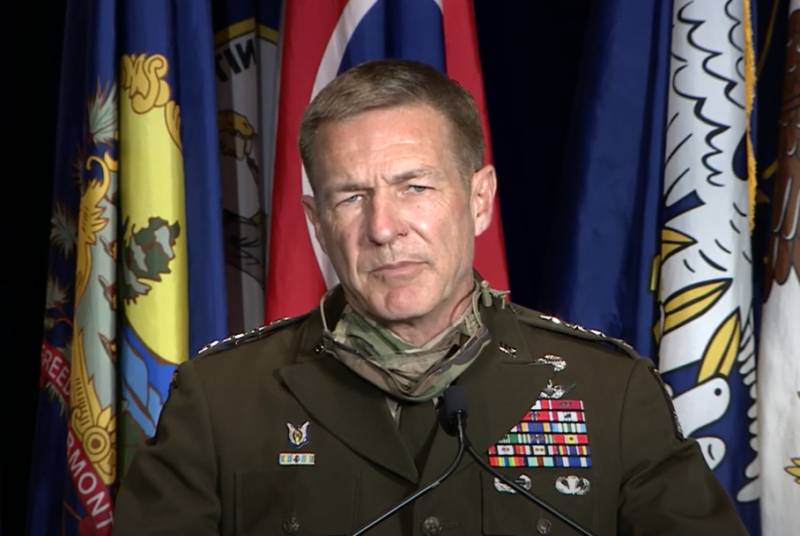 American high officials continue to discuss the withdrawal of military contingent from Afghanistan. This dispute is about the size of the US troops as a whole, not only those present on Afghan territory.
In particular, at first it was pointed out that after the withdrawal, the American military could be deployed to "critical areas" - for example, to the Middle East or to bases in the Indo-Pacific region. Now the headquarters of the American army says that the US contingent in Afghanistan is too small to strengthen those very "critical areas."
It is noted that the Pentagon is faced with the problem of fulfilling its own plans. Earlier in the plans it was indicated that the number of directly military personnel in the army would be more than 500 thousand people.
At the moment, the number of military personnel in active service in the US Army is 485 thousand people. The rest are non-military personnel.
It is noted that the manning of the US Army is experiencing the greatest difficulties over the past 20 years. Over the same period, this is said to be the record low size of the US Army.
American General James McConville during a seminar at the Center for a New American Security Strategy:
Today our army is equal in size to the one that was at the time of September 11 (the day of the terrorist attacks on the United States in 2001). I am very concerned about the size of our army, given that we live in an era of great power confrontation.
General McConville (Chief of Staff of the U.S. Army):
The Minister of Defense and I agree on the issues of modernizing our army, the need to improve it to the level of readiness, which will ultimately reduce the deployment load on our troops. We are trying to create the best army that can be obtained - without exorbitant workloads on the same military personnel when deployed in different regions of the world.
The statements of the American generals that the size of the army is "a record low in 20 years" may be connected with the desire to reach out to Joe Biden in order to again increase the size of the US military budget. Recall that Biden signed a budget of $ 715 billion, which is less than last year. After that, the generals began to discuss how to "modernize and expand the numerical strength of the troops in such financial conditions."