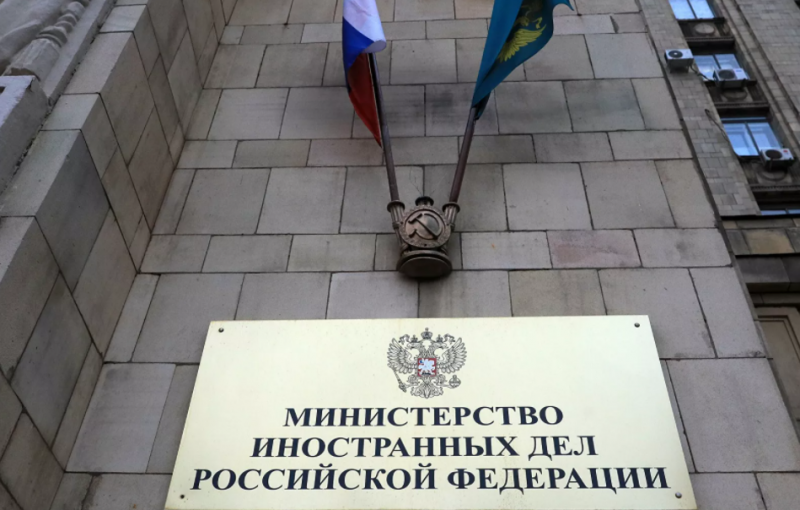 The diplomats of Latvia, Lithuania, Estonia and Slovakia have been declared persona non grata and must leave the territory of Russia. This is reported by the Russian Foreign Ministry.
Russia is expelling four diplomats from the Baltic republics and three from Slovakia in response to the expulsion of Russian diplomats from these countries. Lithuania and Estonia will send one employee of the embassy home, two - Latvia. All of them are already packing their bags and must leave Russian territory within seven days. The ambassadors of these countries, as well as Slovakia, were presented with the corresponding protest notes.
Thus, Moscow once again "mirrors" the actions of the countries that expelled Russian diplomats "as a sign of solidarity with the Czech Republic." Well, if they are in solidarity, then get the answer "in solidarity." Lithuania and Estonia expelled one Russian, and Lithuania "supported" the Czechs, declared two of them persona non grata, and in response, they are also preparing to meet two.
Against this background, the diplomatic war declared to Russia by Ukraine somehow remains unnoticed, and there "hostilities" are in full swing. First, in St. Petersburg, they caught the Ukrainian consul Alexander Sosonyuk, who had left Russia, while receiving information of a closed nature. In response, Kiev demanded that a Russian senior diplomat named Chernikov be expelled from Ukraine. In Moscow, using the principle of reciprocity, they declared an employee of the Ukrainian embassy persona non grata and demanded to leave Russia by April 30. In response, Kiev declared the Russian consul in Odessa an undesirable person. We are waiting for a return shot from the Russian side ...