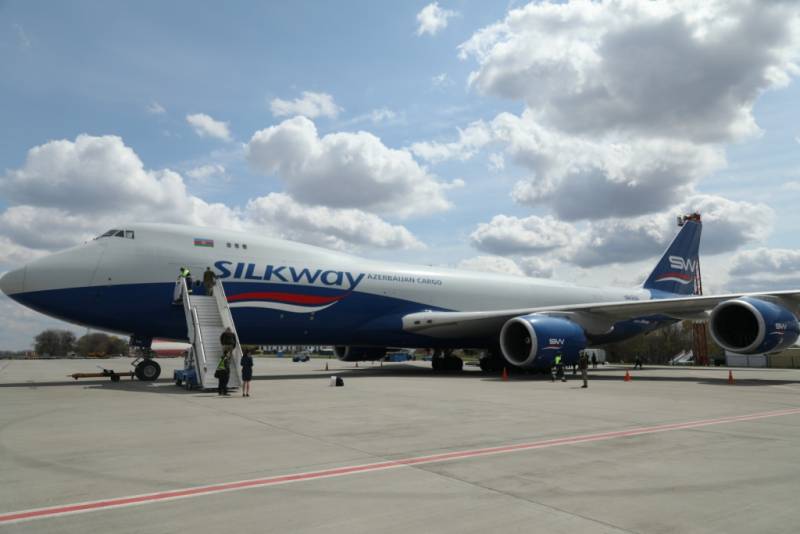 The United States continues to supply military aid to Ukraine. According to the US Embassy in Kiev, another aid for the Armed Forces of Ukraine was delivered by air.
Another cargo of American military-technical assistance for the Ukrainian army arrived in Ukraine on board the plane. According to the American Embassy, ​​this time the aid included: equipment for control and communication systems, spare parts for American cars, most likely for Humvees, which the United States sends to the Armed Forces of Ukraine dozens from the presence of the American army, since they are massively replaced by more modern models MRAP, as well as medical and tactical equipment (without specifying what exactly).
As the American Embassy clarified, this time the Ukrainian Armed Forces transferred aid worth $ 7,85 million, and in total, since 2014, US military assistance to Ukraine has already reached $ 2 billion.
It is noted that recently Washington has sharply increased not only the funding itself, but also the amount of aid supplied to Ukraine. In Kiev, frightened, as it seemed to them, by the Russian army ready for an attack, which concentrated its forces on the Ukrainian border, apparently in panic they asked for more help, but in Washington they could not refuse.
So, all kinds of planes and ships delivering military supplies have become frequent visitors to Ukraine. Moreover, half of the flights that arrived in Ukraine were not covered by the local press, which does not refuse to once again boast of American aid. So it was not possible to determine what arrived on several planes / steamers.