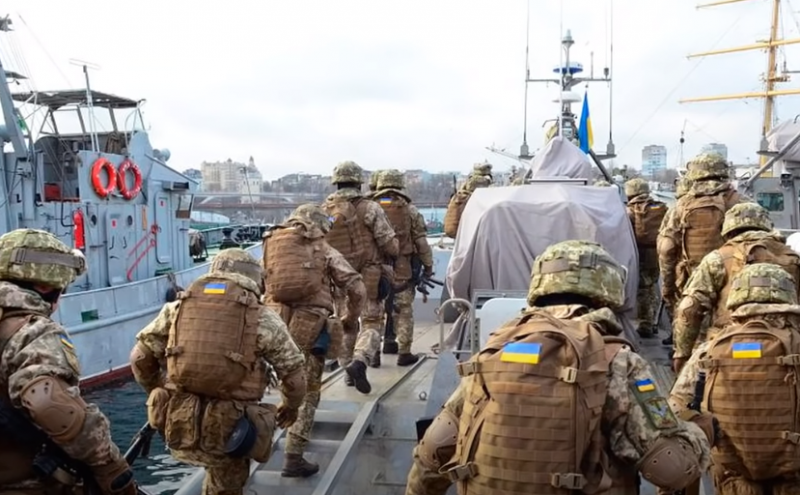 In Ukraine, the plans of the Russian Ministry of Defense for three closed areas of the Black Sea were revealed. According to the Ukrainian military expert, reserve colonel Oleg Zhdanov, it is in these areas that there is the greatest threat of a Ukrainian landing.
Russia is preparing to defend the "annexed" Crimea, and has closed three regions of the Black Sea along the Crimean coast, since there is the greatest threat of a Ukrainian landing. In favor of his version, Zhdanov cited the timing of the closure of these areas, announced by the Russian Ministry of Defense. The "expert" stressed that by the end of October 2021, the Russian military hopes to strengthen the coast of Crimea.
The overlap of these areas is most likely due to the fact that along the Crimean coast Russia sees the greatest threat and the likelihood of an amphibious landing from the Ukrainian side and therefore tries to secure them as much as possible. That is, the overlap has purely military purposes.
- he added.
According to Zhdanov, the stronger the defense of Crimea, the more difficult it will be for Ukraine to return it. Strong logic, there is nothing to say. Judging by the statements of the expert, Kiev will "liberate" the peninsula by force. But, unfortunately, it is still unknown when to wait for the Ukrainian landing, the expert did not say anything. But they may not be in time, Russia will strengthen the coast, and that's it ...
Recall that since April 24, the Ministry of Defense has closed three areas of the Black Sea near the Crimean coast to foreign warships and vessels. All sites are located in the territorial waters of Russia and do not go beyond them. The approaches to the Kerch Strait and the strait itself have not been closed and will not be closed.