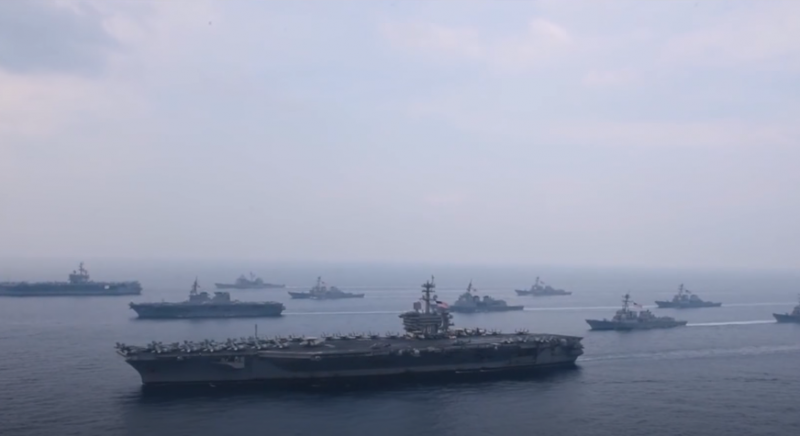 The US naval forces are ready for active PLA actions against Taiwan, the US fleet is on duty near the island. This was stated by the chief of staff of the US Navy, Admiral Michael Gilday.
The United States is ready to frustrate Xi Jinping's plans to seize Taiwan, Washington said. It is emphasized that significant forces of the American
fleet
are specially located in the Asia-Pacific region to counter China, including to protect Taiwan. The Pentagon notes the "significant activity" of the Chinese fleet near the island, so the US Navy does not exclude Beijing's attempts to seize Taiwan, which they should prevent.
Admiral Michael Gildey believes that despite Beijing's statements of peaceful intentions towards Taipei, China may try to force the island back under its jurisdiction and this will happen "before the end of the decade."
Judging by the statements of the American admiral, the United States is ready to intervene in the military conflict between China and Taiwan, should it arise, despite the threat of a local clash escalating into a larger one. This means that in Washington they are admitting and planning a clash between the American fleet and the PLA Navy, because the initiative cannot come from one admiral, no matter what kind of military leader he is.
It is known that the United States announced the provision of military assistance to Taiwan with weapons, despite the protests of China, which considers the island its province. Recently, contacts between Taipem and Washington have intensified significantly. Of course, it will not come to the deployment of American troops on the island, but even the deployment of US forces near the island will cause China a lot of problems.