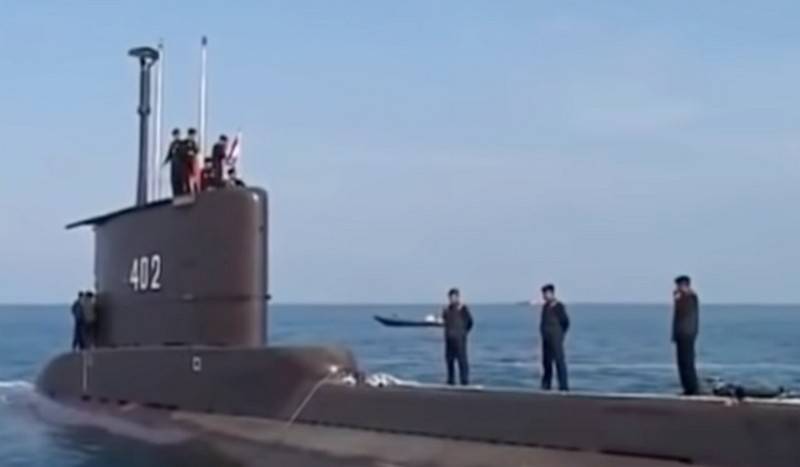 In Indonesia, the reasons for the disaster of the submarine Nanggala-402 are being investigated. As it turns out, the submarine had a number of design defects that were made during its modernization at a South Korean shipyard.
According to a member of the House of Representatives Mayen Hasanuddin, quoted by Detik, the improvement of the submarine revealed shortcomings that could lead to the death of the ship. In general, he, along with the retired military, calls the modernization carried out by the South Koreans unsuccessful. The shipyard was tasked with strengthening the structure, adding new components and increasing the submarine's combat capability. However, in the end, 53 sailors sank with her in April of this year.
The South Koreans have been working on the submarine for two years and completed them in 2012, receiving $ 75 million for this.
There are changes in the design of the submarine, mainly related to torpedo weapons systems. In 2012, tests were carried out with the shooting of torpedoes, but they failed, since the launch of the torpedo did not take place due to the problematic cover of the device
- explains the deputy, pointing out that after this, the 1978 submarine was again repaired by a team from South Korea.
I suspect that as a result of these improvements, the design was broken, causing the sinking of Nanggala-402. This is very unfortunate
- Hasanuddin said, considering unscrupulous South Korean developers guilty of the death of the submarine.
According to him, in this regard, the submarine of the same type Cakra-401 should be disabled if the authorities want to avoid new casualties. In addition, Hasanuddin stressed that the number of the Nanggala-402 crew exceeded the design capacity, which should be only 38 people.