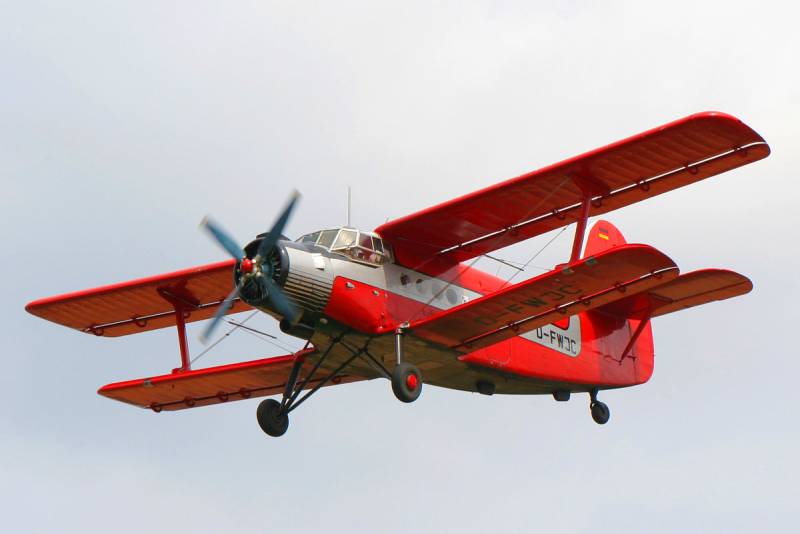 In October last year, the Internet spread the news about Azerbaijan's use of Antonov An-2 aircraft in missions in Karabakh. Old "cornmen", as they are usually called in the countries of the former USSR, flew over the line of contact of the opponents and fell over the Armenian positions, hit by air defense fire.
The Polish edition of Do Rzeczy tells about this.
The Armenian military was very surprised that even now the "corn workers" can be used in the war. The Armenian side reported at least several cases when "the crew of the damaged vehicle did not even try to escape, to jump out with parachutes."
As noted by the Polish press, it later became clear that the Azerbaijanis had no intention of giving their lives for their homeland in this way, since they converted the Antonovs into unmanned aerial vehicles. Satellite images of the Yevlakh airport showed that there were several dozen An-2 biplanes prepared for the mission.
Soon it was reported that with the help of such unmanned aircraft, the Armenian S-300 complexes were allegedly destroyed. The Antonovs were used as bait to reveal their positions. They summoned air defense fire to determine their location. Then the Harop drones produced in Israel, which are used mainly to destroy radar stations, were connected to the action. Due to the fact that they were moving at low speed at low altitude, the Armenian radar stations did not notice them.
Since Harop is guided by the signal of the switched on radar, it can be noted the careless behavior of the Armenian air defense forces.
Thus, as the author of the Polish resource notes, even
aviation
, which, it would seem, is hopelessly outdated, now gets the opportunity in a new format to be used in modern warfare.