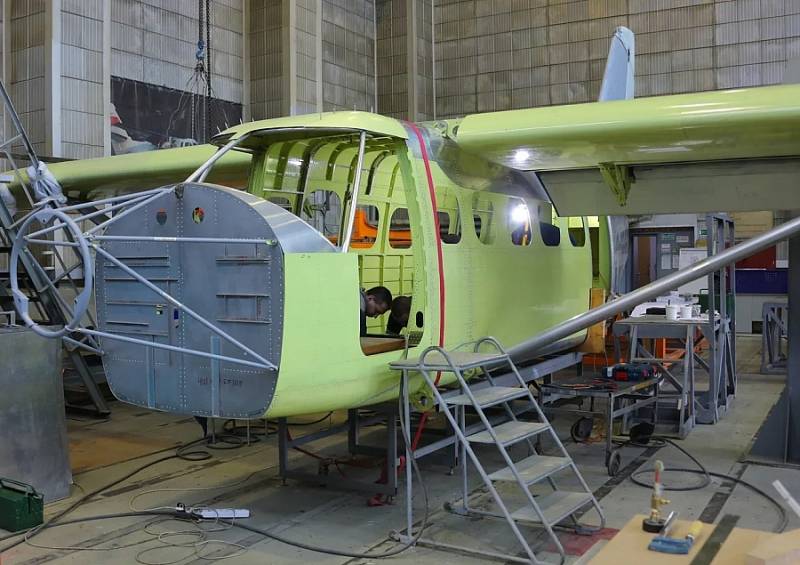 Tests of a prototype of the new light aircraft "Baikal", created to replace the An-2, will begin at the end of 2021. The aircraft is being developed by the "Baikal-Engineering" company.
A prototype aircraft LMS-901 "Baikal" will be shown in July at the International Aviation and Space Salon. It will begin testing at the end of 2021. So far nothing has been announced about further plans, but the aircraft should go into serial production in 2024, replacing the legendary An-2 "Kukuruznik". At least this is the task set by Russian President Vladimir Putin.
In the summer of 2019, the Ministry of Industry and Trade announced a tender for the development of a light multi-functional aircraft for nine passengers to replace the An-2. The winner was LLC "Baikal-engineering" - a subsidiary of the Ural plant of civil
aviation
... At the same time, the Ministry of Industry and Trade abandoned the single-engine TVS-2021DTS "Baikal" aircraft, which was planned for serial production from 2, the development of which went to the creation of the LMS-901 "Baikal".
The new aircraft LMS-901, being developed to replace the An-2, has a length of 12,2 meters, a height of 3,7 meters and a wingspan of 16,5 meters. Maximum take-off weight - 4,8 tons, speed - up to 300 km / h. The maximum flight range is 3 thousand km. The aircraft is created according to a modular scheme, which will allow it to be converted into a cargo or passenger version.