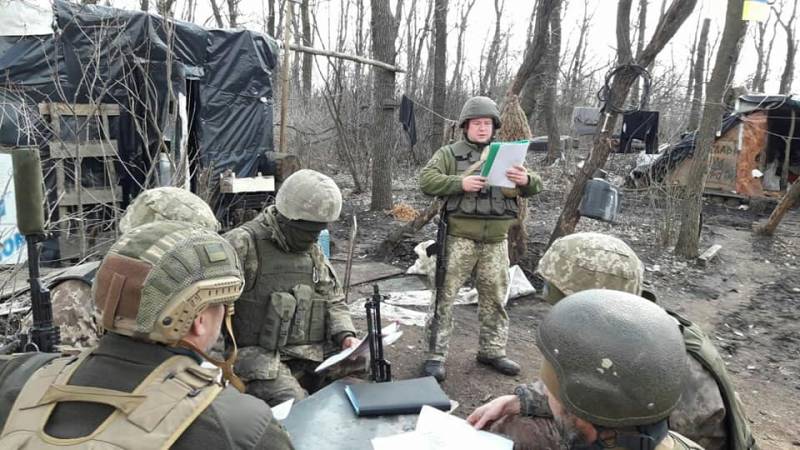 Alarming reports from Donbass do not stop coming. For one day, the Ukrainian army continues shelling the territories not controlled by Kiev. At the same time, despite the statements of the Ukrainian authorities about the need to negotiate an "Easter" truce, the intensity of the shelling is not decreasing. In some parts of the demarcation line, the intensity only grows. The Armed Forces of Ukraine and the National Battalions are already using large-caliber barreled artillery. Nobody remembers the Minsk agreements anymore.
The most difficult situation remains in the Donetsk and Horlivka directions. It was there that the Ukrainian security forces recently used 152 mm guns.
In total, over the past day, Kiev troops fired over fifty ammunition across the territory of the Donetsk People's Republic (the caliber of 12,7 mm and below was not taken into account). Mortars of calibers 82 and 120 mm, grenade launchers were used.
With the help of anti-tank missile systems, the Armed Forces of Ukraine carried out shelling of the northern suburbs of Donetsk, deliberately directing ammunition to infrastructure facilities. The shelling from the ATGM was carried out this morning from the Avdiivka direction.
The total number of attacks on the territory of the LDNR over the past month is already in the hundreds. Shooting and explosions can be heard at any time of the day.
Against this background, Kiev continues to make proposals on how to "stop the Russian aggressor." A convenient position in the military-political and propaganda plan is to shoot with guns of various calibers at fellow citizens, and look for the guilty in Moscow.