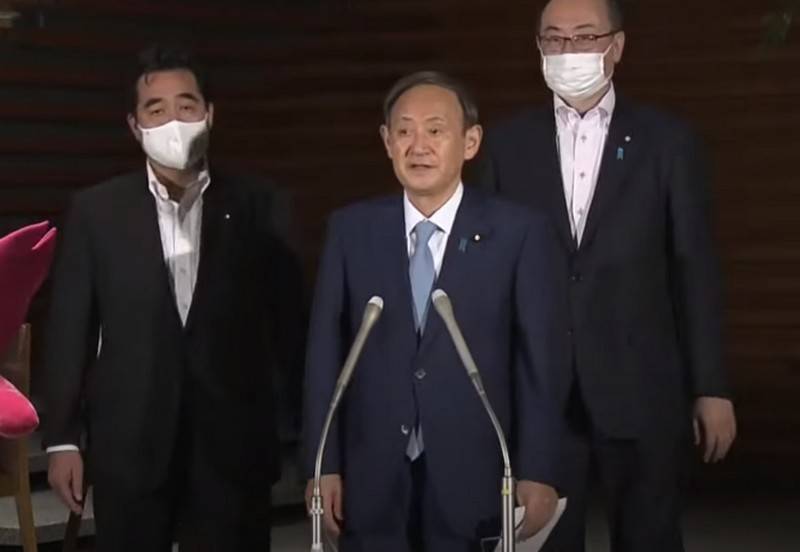 Japan intends to resolve the issue of ownership of the Kuril Islands through dialogue, ultimately concluding a peace treaty with Russia. This is stated in the "blue book" of diplomacy.
The Japanese Foreign Ministry has published an annual report on diplomacy, called the "blue book", which outlines Tokyo's position on a peace treaty with Russia. According to the document, Japan's position remains unchanged, the "Northern Territories", by which the Japanese understand the four islands of the Kuril ridge, are the sovereign territory of Japan.
Based on this position, Tokyo plans to negotiate with Russia and eventually conclude a peace treaty. At the same time, it is emphasized that the position on Japanese sovereignty over the islands is basic and Tokyo does not intend to retreat from it. The question remains, how do they imagine this, and conclude an agreement and "squeeze" the islands, if Moscow has repeatedly stated that Russia does not consider the issue of transferring the Kuril Islands to Japan when concluding a peace treaty.
Japanese Prime Minister Yoshihide Suga said that the Japanese government plans to finally close the issue with Russia on the ownership of the Northern Territories (Kuril Islands), without leaving his decision to the future, and promised to adhere to the same course as his predecessor as Prime Minister Shinzo Abe.
Earlier in Tokyo, they said that they still consider the islands of the South Kuril Islands as primordially Japanese territories, and insist that Japan's sovereignty should extend to all "northern territories."