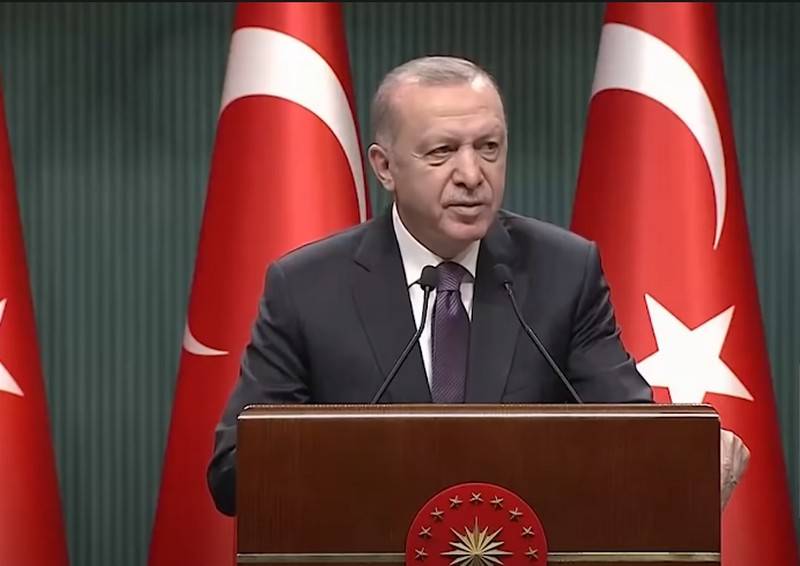 Turkey intends to suspend the agreement with the United States on defense cooperation. Such a decision can be made in response to Joe Baydn's recognition of the Armenian genocide, Bloomberg reports.
According to the news agency, which cites an informed source, Erdogan reacted extremely negatively to Biden's statement on the Armenian genocide and intends to terminate the agreement on cooperation between Turkey and the United States, concluded more than 40 years ago, in 1980.
It is not yet clear what the freezing of this key agreement for the relations of the two countries will give. This agreement regulates all relations between Ankara and Washington in the military sphere, including the exchange of intelligence information and the conduct of joint exercises. In addition, the same agreement provides for the provision of financial and economic assistance to Turkey from the United States, as well as the modernization of industry. Perhaps, according to the Turkish president, Turkey no longer needs American support.
It should be noted that the relations between the United States and Turkey were "not very good" after Ankara was excluded from the program for the development and creation of the fifth generation F-35 fighter, and then Biden added fuel to the fire with his recognition of the Armenian genocide. It is not known what guided him, but there is a feeling that the main task of Biden is the final destruction of relations with Turkey, and not only with it, given the latest sanctions against Russia.
Biden's confession has already led to the call in Ankara to free the Turkish Incirlik airbase from the Americans. Now there are calls to break the agreement, and tomorrow they will come up with something else. So far, these are only intentions, but it may also happen that Erdogan will put his threats into action, then the United States will lose not only an ally in the Black and Mediterranean Seas, but also lose a military base, which is very conveniently located for actions in this region.