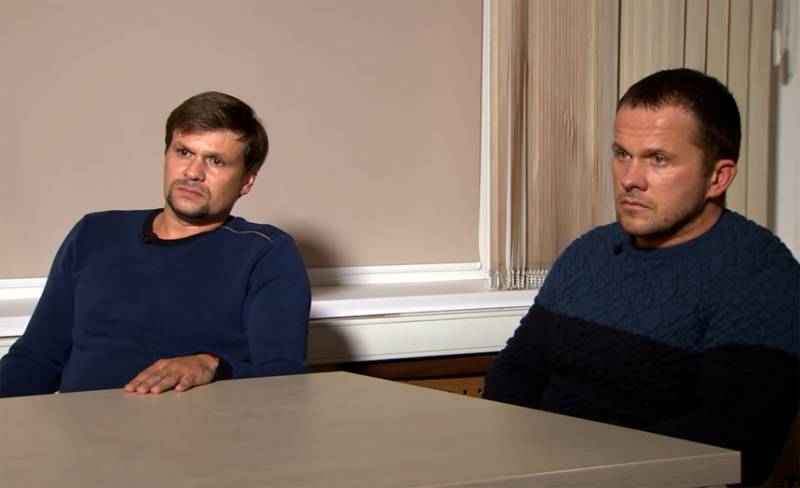 The Czech press continues to discuss the Czech-Russian political and diplomatic scandal. Let us recall that almost 7 years after the explosions in military warehouses, Prague suddenly announced that "Russian agents of the GRU - Petrov and Boshirov" were involved. Without providing any evidence (even to their own president Milos Zeman), the Czech special services and the government (all on the principle of British accusations against the same Petrov and Boshirov) went into conflict with the Russian Federation. The Czech Foreign Ministry expelled dozens of employees of the Russian embassy, ​​Moscow responded in a mirror-like manner.
Now the newly minted head of the Czech Foreign Ministry, Kulganek, allows himself to give Russia ultimatums demanding that Czech diplomats return to Moscow.
Czech observer Martin Novak, commenting on the events, writes that "the two main critics of the actions of the Czech authorities in Russia are the presidential press secretary Dmitry Peskov and the official representative of the Ministry of Foreign Affairs Maria Zakharova."
The statement is cited by Maria Zakharova, who noted that for some reason the Czech authorities had not said anything about the progress of the investigation for seven years, and now suddenly "they are working out only one version." And in this Czech version, which Prague is promoting in an categorically affirmative version, Russia is the culprit in the explosions at military depots.
Czech press:
Russia is angry. And now Moscow's anger is directed at Prague, although previously it was most often directed at Ukraine, the United States or Poland. Russia believes that the Czech Republic treats it unfairly and is engaged in sabotage.
At the same time, Martin Novak writes that Russian President Vladimir Putin did not personally speak out on the issue of relations with the Czech Republic. According to Novak, "he also does not always agree with the statements of Maria Zakharova."
From the material in the Aktualne edition:
Earlier, the Russian authorities have already apologized for the words of Zakharova. This was after her publication on a social network, where she compared a photo with Serbian President Aleksandar Vucic with a still from the film Basic Instinct.
As a result, the Czech media say that "Russian propaganda against the Czech Republic is getting tougher." At the same time, the publication prefers to remain silent about the tightening of anti-Russian propaganda in the Czech Republic itself.