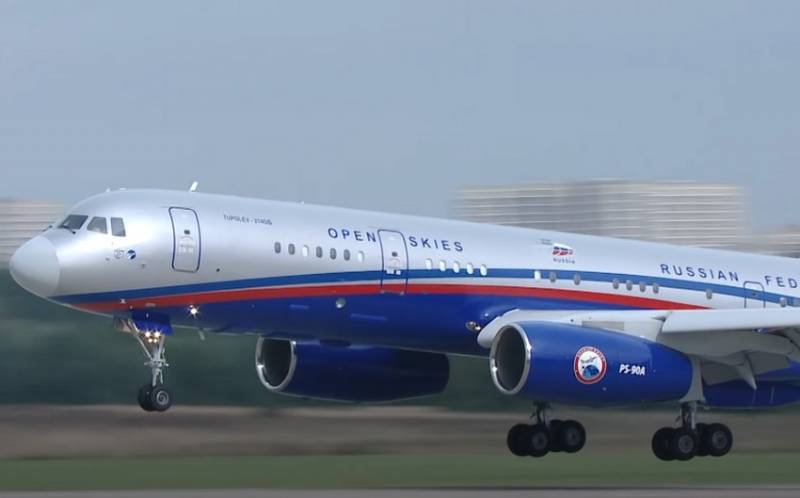 By the end of May, Russia will complete all procedures preceding the country's withdrawal from the Open Skies Treaty. In the event that the United States does not announce its return to the Don by this time, Moscow will finally leave the treaty, the Foreign Ministry warned.
The Russian Foreign Ministry is preparing a bill to withdraw from the Don, in the coming days it will be sent to Vladimir Putin for familiarization, and then it will be considered in the State Duma and the Federation Council, warned in Moscow.
According to the head of the Russian delegation at the Vienna talks, Konstantin Gavrilov, Russia is required to make unilateral concessions and continue to fulfill its obligations under the treaty, but Moscow will not make concessions and will continue to prepare the final withdrawal from the Don.
The fact that Russia will leave the Open Skies Treaty after the United States was announced in January 2021. The reason for this was Europe's refusal to comply with guarantees of keeping secret information received during flights over Russia and not transmitting it to the United States. According to the data received by Moscow, the United States, having withdrawn from the treaty, forced the allies to sign an agreement on the transfer of data received by these countries during flights over Russia.
At the same time, Moscow said that if the United States returns to the treaty, Russia will also remain in it.
However, judging by the latest
news
from the USA, everything goes to the fact that they are not going to return to the treaty. In early April, the US Air Force announced its decision to write off both Boeing OC-135B aircraft used in flights within the framework of the Don. Promises to return to the treaty using Allied aircraft are not taken seriously, even by experts. So from the beginning of June, Russia will begin the procedure for withdrawing from the Open Skies Treaty.