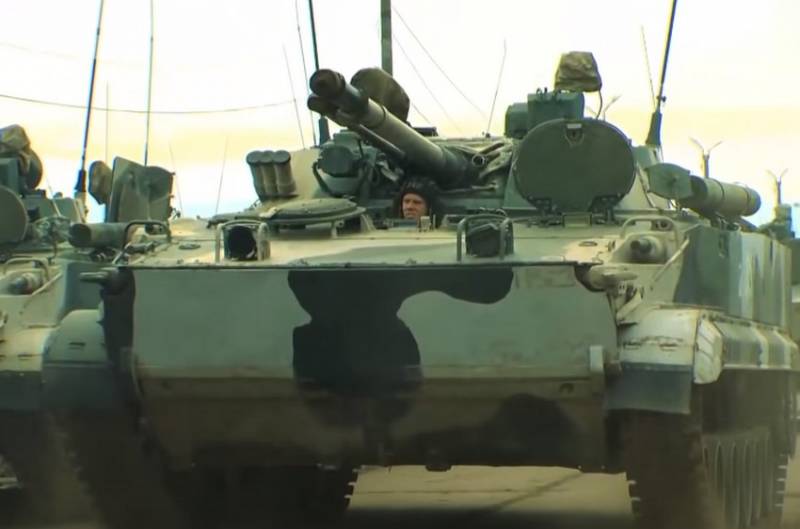 Motorized rifles of the 4th Guards
tank
The Kantemirovsk divisions will be rearmed, replacing the BMP-2 infantry fighting vehicles with the BMP-3. The receipt of new equipment will begin next year.
The Ministry of Defense decided to re-equip the 423rd Guards Motorized Rifle Regiment of the Yampol Regiment, as well as motorized rifle battalions from the Kantemirovskaya Tank Division, with BMP-3 infantry fighting vehicles. Reportedly
"News"
, the arrival of new equipment is planned from the beginning of 2022, first the 423 regiment will be rearmed, then the turn will come to the battalions. The timing of rearmament will depend on the rate of delivery of the BMP-3. Currently, motorized riflemen are armed with BMP-2.
The decision to re-equip was made to strengthen the firepower of the motorized rifle division, which is the strike force of the Western Military District. The tankers are armed with more than two hundred T-80 tanks with gas turbine engines. It is planned that the BMP-3 with its weapons and enhanced protection will be able to better support tanks in the event of a military conflict than the already outdated BMP-2.
The BMP-3M infantry fighting vehicle is armed with a 100mm gun - a 2A70 launcher with a 30mm 2A72 automatic cannon and a 7,62mm PKTM machine gun. BMP is designed to transport personnel to the front line, increase the mobility, armament and security of military personnel on the battlefield in conditions of the use of nuclear
weapons
and joint actions with tanks in battle.
In early April, Rostec announced the modernization of the BMP-3, during which the car will receive a new UTD-32T engine with a capacity of 660 hp. and a thermal imaging panoramic sight of the commander.