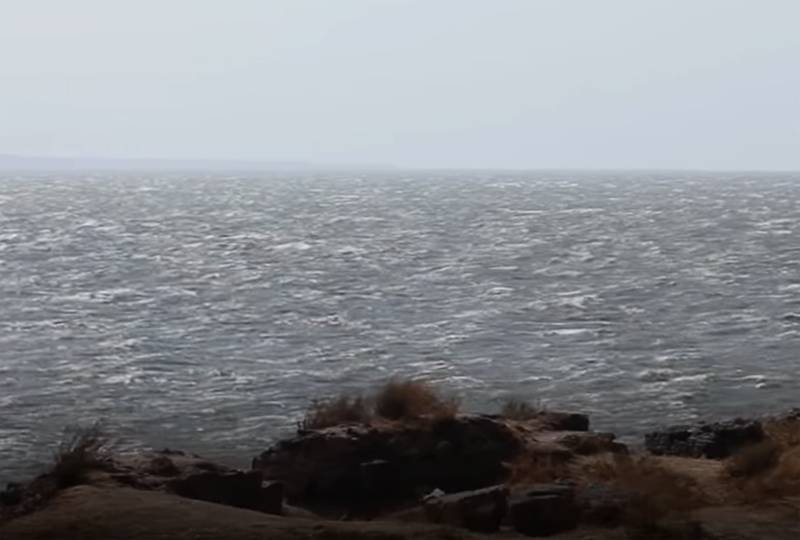 In Ukraine, they react to the statement of the head of the Russian Crimea, Sergei Aksyonov, that the data on large reserves of fresh water under the bottom of the Sea of ​​Azov have been confirmed. According to the head of the Republic of Crimea, Russian scientists have discovered fresh water reserves that belong to the so-called Don paleo-channel. Aksyonov notes that research will be carried out on the quality of this water and the study of possible volumes of extraction.
Sergei Aksyonov noted that accurate data on the characteristics of the water itself and its specific reserves (and they are now called large) will appear at the beginning of this summer.
At the same time, it was noted that the water reserves under the bottom of the Sea of ​​Azov can solve the problem of water supply to the Crimean Peninsula.
Earlier, the deputy chairman of the Russian government, Marat Khusnullin, noted that exploratory drilling of the bottom of the Sea of ​​Azov would begin in April 2021.
Recall that Ukraine has established a water blockade of Crimea, blocking the North Crimean Canal. Kiev is not going to restore water supply to the peninsula, which it considers to be its own.
Data on the discovery of fresh water reserves under the Azov bottom caused a heated discussion in Ukraine. Those who at one time argued that the construction of a bridge across the Kerch Strait "would lead to an environmental disaster" have now switched to a new topic with the same subtext. Began broadcasting statements about the alleged "eco-catastrophe" from drilling the bottom of the Sea of ​​\ uXNUMXb \ uXNUMXbAzov. For some reason, these would-be experts do not recall the consequences of the closure of the North Crimean Canal already now. They also do not talk about how the drilling of the bottom of the Sea of ​​Azov by Russian specialists for the study of water is fundamentally ecologically different from the drilling of the Ukrainian side of the bottom of the Black Sea for the extraction of hydrocarbons.