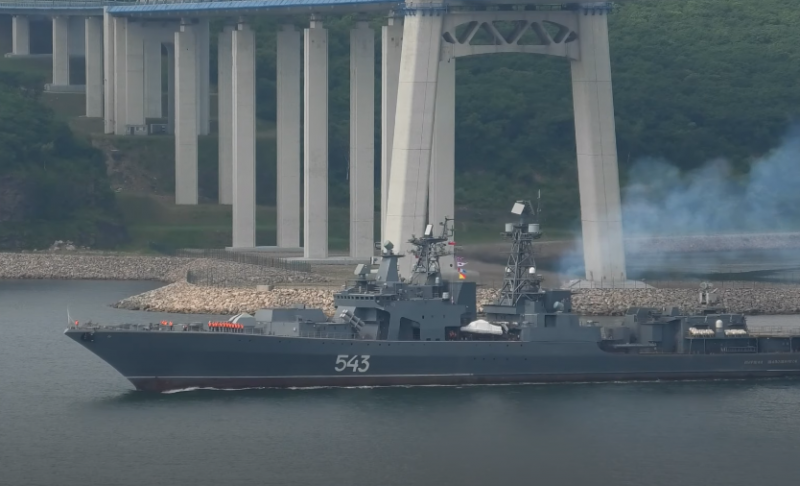 The former BOD, now the frigate Marshal Shaposhnikov, which has undergone major overhaul with modernization, has returned to the Pacific Ocean
fleet
... The press service of the Pacific Fleet reports.
The ship successfully completed the tests required after the repairs with test firing of the entire range of weapons and became part of the permanent readiness forces of the Pacific Fleet. The frigate is fully ready to perform combat missions. Earlier, the return of Marshal Shaposhnikov to the fleet was announced at the beginning of May 2021.
The former Marshal Shaposhnikov BOD, re-qualified as frigates in 2019 by the decision of the Ministry of Defense, underwent a major overhaul and modernization at Dalzavod. In the course of modernization, the ship received new weapons, including universal launchers for placing the Caliber and Onyx missiles and, in the future, the Zircon, the Uran anti-ship complex with Kh-35 missiles, and a new artillery bow mount. New electronic equipment has been installed.
The BOD was laid down on May 25, 1983, launched on December 27, 1984, and commissioned on December 30, 1985. In the Pacific Fleet since 1986. Full displacement - 7480 tons, standard - 6840 tons. Length 163 meters, width 19 meters, draft 7,8 meters. Travel speed 30 knots, economical 14 knots. Crew of 220 people, including 29 officers.