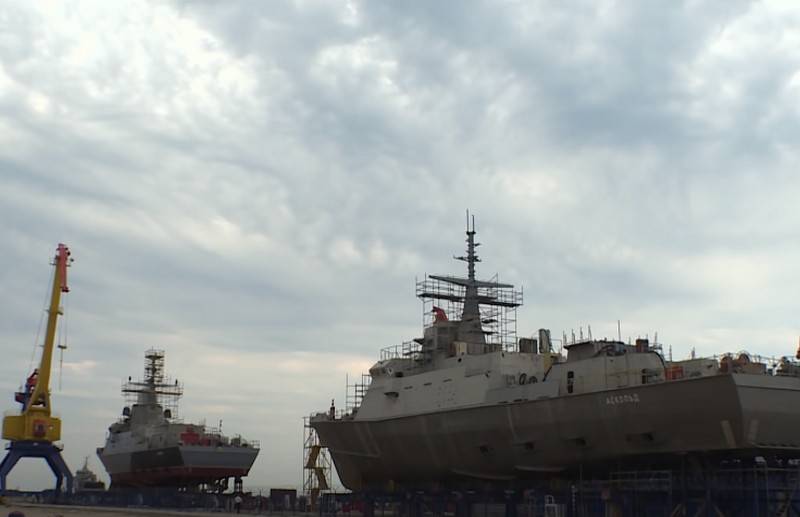 The Russian Ministry of Defense has traditionally annually coincides with Victory Day to mark or transfer to
fleet
ships and submarines. This year will not be an exception either.
According to a source in the shipbuilding industry, whose words convey
TASS
, by May 9, six ships and submarines will be laid down at once. The exact date has not yet been determined, but it is assumed that it will be the beginning of May.
In total, it was announced about the laying of two surface ships and four submarines, the construction of which has already been announced and the laying is expected. We are talking about two Varshavyankas for the Pacific Fleet, two corvettes also for the Pacific Fleet and two nuclear submarines of the Borey-A project.
So, according to the source, by the Victory Day, the Sevmash will host the laying of two Boreyevs, which have already received the names Dmitry Donskoy and Prince Potemkin. The fifth and sixth submarines for the Pacific Fleet of Project 636.3 Mozhaisk and Yakutsk will be laid down at the Admiralty Shipyards in St. Petersburg. The laying of two unnamed Project 20380 corvettes will take place at the Amur shipyard in Khabarovsk.
At the moment, no official confirmation of this information has been received, at the enterprises where it is planned to lay the ships and submarines do not comment on the received data. It is assumed that this will be announced later; the Russian president or one of the high-ranking officials may take part in the laying ceremony.