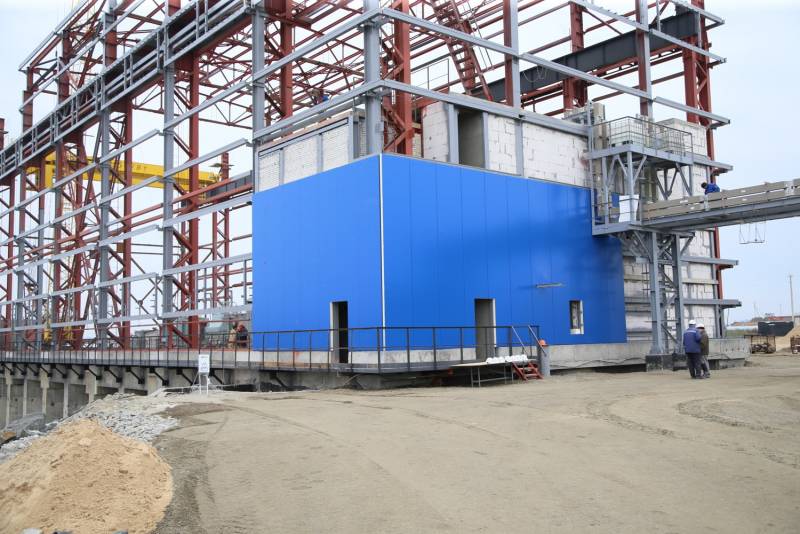 On the day of the 35th anniversary of the disaster at the Chernobyl nuclear power plant, the President of Ukraine announced the need to improve nuclear safety. It is noteworthy that this is said by the president of a country that is trying to use American fuel assemblies on Soviet-designed nuclear reactors. And this is said by the president of a country in which certain representatives of the "elites" declared the need to create nuclear weapons, including a "dirty atomic bomb." Moreover, recently in Ukraine there has even been talk of "blowing up" the Zaporozhye nuclear power plant, "to stop the aggressor."
According to Volodymyr Zelenskyy, "Ukraine is working to synchronize its energy system with the EU energy system and develop safety in the nuclear industry."
Zelensky:
We intend to localize the production of the latest SMR-160 nuclear reactors.
It is a small modular reactor from Holtec, funded by the US Department of Energy. It has never been previously reported that the United States intends to transfer a license for its production outside the United States to anyone in the near future.
The Office of the Ukrainian President said that Zelenskiy discussed the "possible production" of SMR-160 in Ukraine during a personal meeting with the IAEA Director General in Kiev.
According to Zelensky, "the production of such systems as small modular reactors is within the capabilities of the Ukrainian industry."
How much can it cost Ukraine to buy a license from the United States (if they are going to sell it to Kiev at all), as well as a complete re-equipment (actually restructuring) of Ukrainian nuclear power plants, Volodymyr Zelensky did not say.