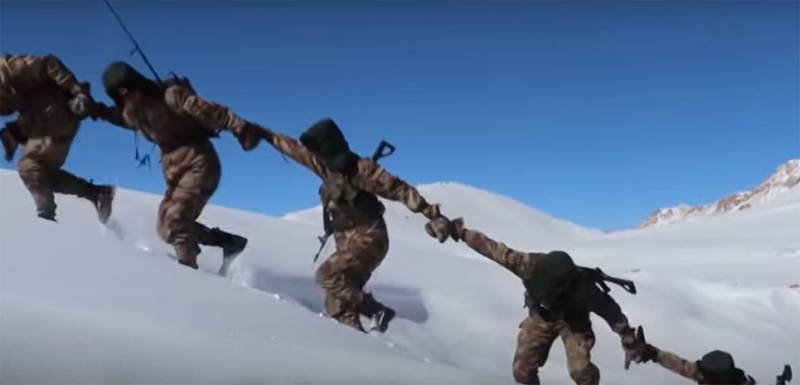 The Hong Kong edition of SCMP published a material on the situation in the high-mountainous region of Ladakh. These are disputed territories on the border of India and China, where, since February 2021, the withdrawal of forces and means has been carried out on the basis of bilateral agreements between the representatives of Beijing and New Delhi.
Kunal Purohit, a correspondent for a Hong Kong newspaper in Mumbai, India, writes that India is now discussing the issue of withdrawing troops from Lake Pangong in Ladakh. It was near the shores of this lake that a border conflict took place some time ago when it came to hand-to-hand combat with the use of sticks and stones.
From the material:
What is being discussed is whether the Indian troops withdrew early from Lake Pangong in Ladakh, because the Chinese troops still have not fully withdrawn their forces and resources.
The material says that China is clearly delaying the withdrawal of troops from the Aksaychin region (the Chinese name for Ladakh), "which it can use in the end."
The statement is given by Professor B.R. Deepak of Jawaharlal Nehru University (New Delhi), a retired brigadier general:
China's goal could have been for India to be the first to withdraw its troops from these territories (Ladakh) and thus gain a tactical advantage. And they got this advantage.
Indian professor, retired general:
The Chinese will not go anywhere from there. Now it becomes obvious. And our troops made haste.
It is noted that China "instead of withdrawing troops, decided to redeploy them, replacing some units with others."
Official comments from the Ministry of Defense of India and China on this issue have not been presented at this moment.