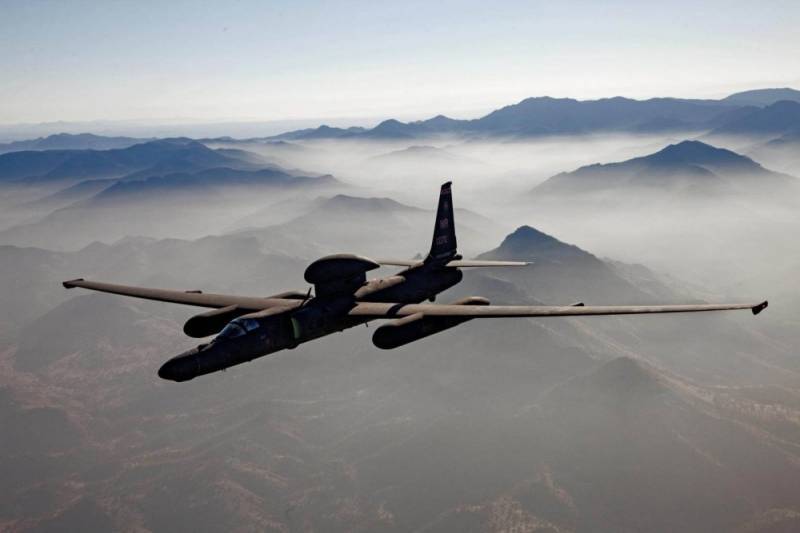 Recent events around Ukraine and the hysteria raised by the West over the alleged concentration of the Russian army on the Ukrainian border, forced the US Air Force to take the U-2 reconnaissance aircraft into the air. Writes about this British edition of the Daily Mail.
According to the newspaper, the American intelligence officer was raised from Fairford airbase in Great Britain and made several flights to the area of ​​the Russian-Ukrainian border, where he monitored the redeployment of Russian troops. In addition, U-2 monitored the return of units and formations from the exercises to their permanent deployment points. Thus, he operated simultaneously or in parallel with the RQ-4A Global Hawk drones, which in the latter also became frequent visitors to the Russian borders.
Information on departures is scarce. It is known that this aircraft has been deployed at the British base for a long time, last year it was spotted near Kaliningrad. In recent weeks, the plane has often been seen in the skies over the British base, i.e. he flew more than one or even two flights to Europe, where American reconnaissance assets were already too much to be squeezed through.
The reconnaissance aircraft created in the early 50s of the last century was intended to be completely decommissioned in 2014, later replacing the entire U-2 fleet with strategic RQ-4 Global Hawk drones. The main reason was the obsolescence of the aircraft and the significant cost of one flight hour compared to the UAV. However, in 2017, plans to decommission the aircraft were abandoned, stating the need to develop new surveillance and reconnaissance equipment for the U-2.
In 2019, the US Air Force announced the upcoming modernization of the entire fleet of U-2 Dragon Lady aircraft. In the course of work, the aircraft should receive new avionics, a flight control computer and a dashboard.