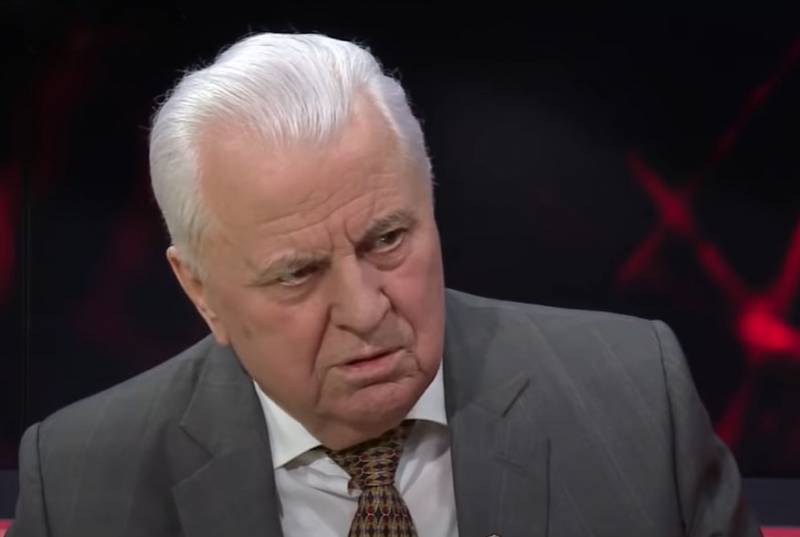 The chairman of the Ukrainian delegation to the Trilateral Contact Group, who earlier announced his refusal to use the Minsk platform for negotiations, made another statement on the current situation. And again, we are primarily talking about checking the combat readiness of the Russian troops.
According to Leonid Kravchuk, Russia "brought troops to the borders of Ukraine in order to intimidate Ukraine, so that we would become more compliant."
Kravchuk:
Today Ukraine is an enemy for Russia. But Russia itself has made Ukraine such an enemy.
According to Kravchuk, Kiev "still intends to resolve the situation through political and diplomatic means." At the same time, the first Ukrainian president added that "Ukrainians are ready to defend the country in any way."
We will remind that earlier Kravchuk on the air of one of the Ukrainian TV channels demonstrated the gun he had, with which he was "ready to go to the defense of Ukraine", "to shoot back from the balcony".
Meanwhile, alarming messages are coming back from Donbass. Ukrainian troops continued shelling the outskirts of Donetsk and Horlivka. The previous evening, the shelling was carried out using 120-mm mortars. At about 18:00, Ukrainian units fired in a southern direction - at the positions of the People's Militia of the DPR. Leonid Kravchuk preferred not to talk about this in an interview.