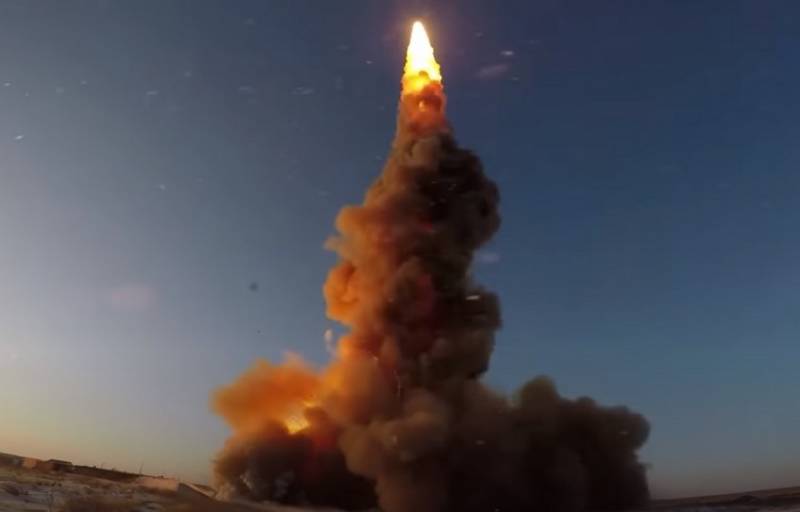 The Russian Aerospace Forces conducted another test of a new anti-missile missile defense system (ABM) of Russia. According to the Ministry of Defense, the test was recognized as successful.
In Kazakhstan, at the Sary-Shagan training ground, a test launch of a new missile defense missile took place. According to the military, the missile hit a conditional target with a given accuracy, the topic most confirming the inherent characteristics. Rocket tests have been underway for several years, starting in 2017, one or two launches are carried out a year.
The Ministry of Defense does not disclose either the details of the test itself, or the performance characteristics of the anti-missile, limiting itself to standard phrases: "the launch was successful, the target was hit, the characteristics were confirmed." All launches take place on the territory of the Republic of Kazakhstan, at the Sary-Shagan test site, specially created for testing an anti-missile
weapons
back in the days of the Soviet Union, or rather 1956. By the way, in the early 60s of the last century, 5 air nuclear explosions were carried out over the test site at altitudes from 80 to 300 km.
According to open data, during the entire existence of the test site, 6 anti-missile systems, 12 anti-aircraft missile systems, 7 types of anti-missiles and 12 types of anti-aircraft guided missiles, as well as many other systems, have been tested. Sary-Shagan is currently being used to test a new anti-missile missile.
Despite the fact that the Ministry of Defense does not disclose the details of the tests carried out, it can be argued with high probability that a new PRS-1M (53T6M) antimissile of a new production is being tested, which is a near-echelon antimissile of the new missile defense system of Moscow and the Central Industrial Region A-235. It should replace the A-135 anti-missile systems in service.