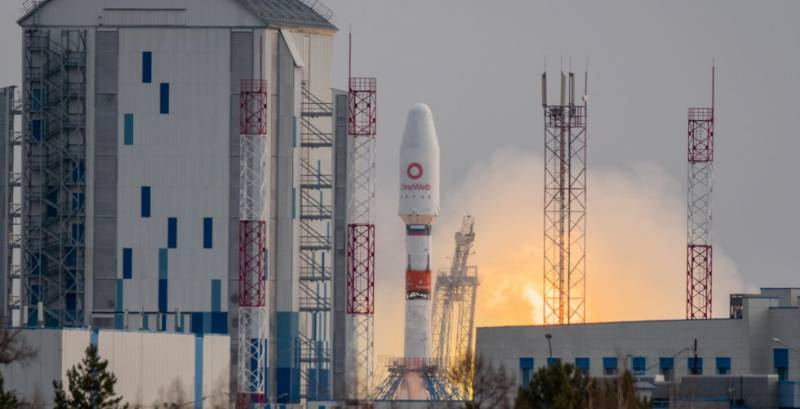 At approximately 01:14 (Moscow time), the Soyuz-2.1b LV with the Fregat upper stage and the new OneWeb satellites was successfully launched from the Vostochny cosmodrome. We are talking about the mission, which is registered by Roscosmos at number 45.
9 minutes after the launch, the "Fregat" separated from the 3rd stage of the launch vehicle. The separation took place on a suborbital trajectory.
Roscosmos notes that the start and separation of the upper stage took place in the normal mode. After that, "Fregat" began to launch OneWeb vehicles into low-earth orbit with an altitude of 450 km.
This is a completely commercial mission, which is being implemented by order of the European Arianespace and the Russian-French company Starsem for the operators of the OneWeb satellite constellation. Spacecraft were launched into orbit by 9 groups.
The head of Roscosmos Dmitry Rogozin some time ago announced the successful withdrawal of all groups of OneWeb satellites.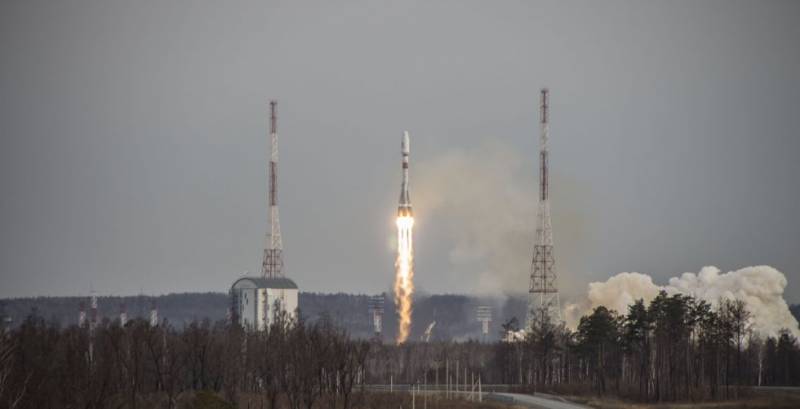 Reportedly, all spacecraft launched into low-earth orbit have already been taken into the control of the mission's customer. After the operation, the upper stage "Fregat" will be de-orbited, its non-combustible parts will be flooded in an uninhabited area in the Pacific Ocean.
The satellites launched into orbit are intended to form a space communication system with the subsequent provision of customers with the possibility of high-speed Internet access anywhere in the world. In total, the OneWeb orbital constellation should consist of 18 so-called planes, each of which will be formed from 36 satellites.