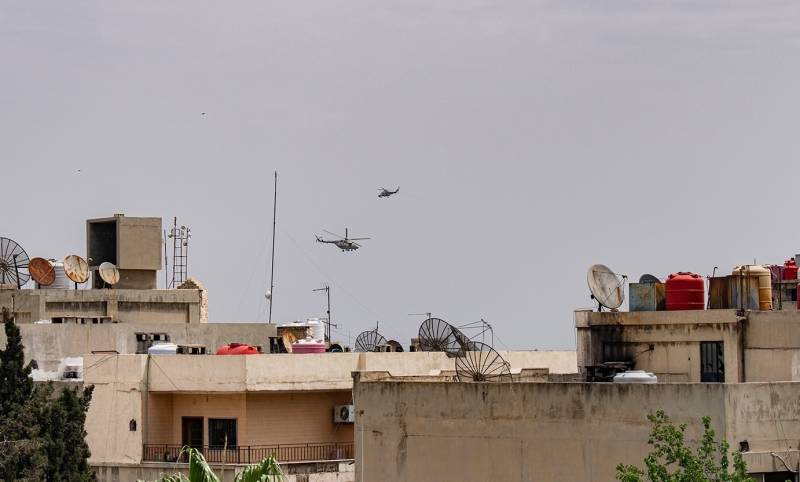 In northern Syria, in the Qamishli region, clashes continue between the Kurdish Asaish and the National Defense Forces (NDF), which include the Baath Brigade and tribal militias supporting Assad. The Russian military police, who intervened in the conflict, managed to bring the parties to the negotiating table.
The aggravation of the situation occurred on April 20 after mutual accusations of the parties; hostilities broke out between the SNO and Asaish. On April 22, the conflict was extinguished, but it lasted only a day, after which fierce battles broke out again. On the morning of April 24, the Kurds controlled 90% of the at-Tai area, pushing the pro-Assad troops back to the airfield area.
However, the Russian military police managed to drive into the area occupied by the Kurds. As follows from the reports, a large convoy of Russian military equipment entered at-Tay, which the Kurds allowed there, and the helicopters of the Russian Aerospace Forces covered the equipment from above. The officers of the military police who arrived in Qamyshly, and also, probably, special forces, took the situation under their control.
So far there is no information about the retreat of the Kurdish Asaish detachments, but the Russian Center for the Reconciliation of the Parties has already announced a compromise.
Asayish is the internal security service of the Kurdish Syrian Democratic Forces (SDF). It has its own armed formations.