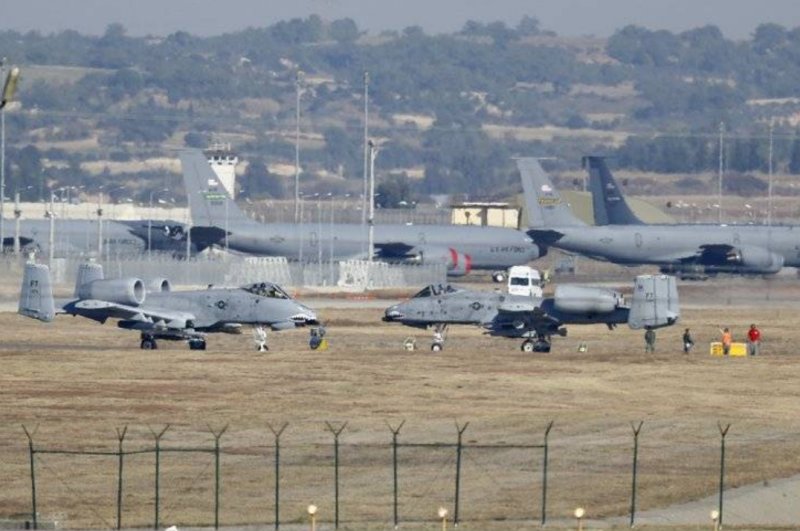 Turkey called on to expel the American military from the territory of the Incirlik military base in response to Biden's recognition of the Armenian genocide. The corresponding statement was made by the chairman of the Turkish Rodina party, Dogu Perincek.
The Turkish politician proposed to free the territory of the military base from the Americans within two weeks and establish full Turkish control over it. Currently, both the Turkish and American Air Forces are located at the airbase, previously the Bundeswehr forces were located there, but in 2017 they were withdrawn.
Despite threats to close Incirlik to the Americans, everything will remain in place. The US Air Force will continue to take off from the easternmost US and NATO Air Command base in Europe, and Turkey will also scare the Pentagon with possible expulsion. In recent years, this threat has probably been heard for the fifth or sixth time, but everything remains as it was.
In the US, of course, they understand that Ankara can "kick up", so they are considering alternative accommodation options
aviation
... These are mainly the territories of Greece. They turn their attention to the US naval base in the Greek Gulf of Souda on the north coast of Crete. In Athens, not against the deployment of Americans, but the question remains with the deployment of an American nuclear
weapons
rumored to be stored at Incirlik.
Incirlik airbase belongs to Turkey, not NATO, therefore Ankara has all rights to expel the American air force from its territory.