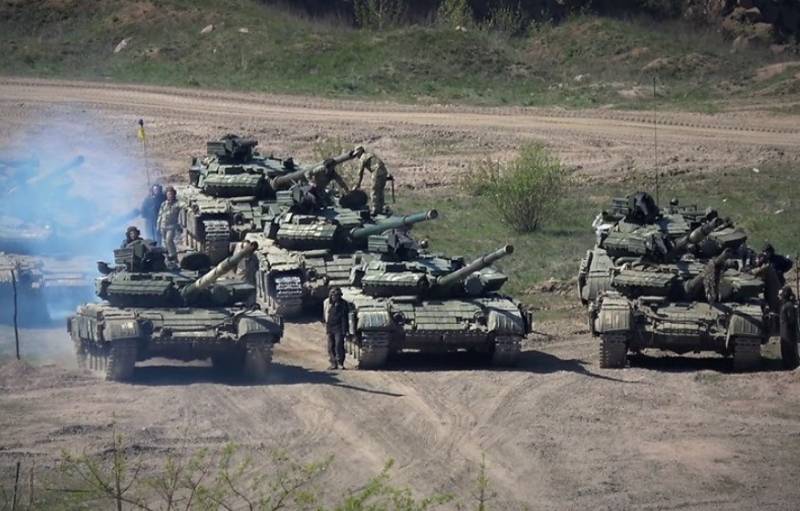 Ukraine continues to pull forces to the line of demarcation, despite the denial of these facts. The next transfer of equipment was recorded in the Luhansk direction. This was reported by the press service of the People's Police Department of the LPR.
According to NM intelligence, 43
tank
T-64. In addition, in the area of ​​the villages of Podlesnoye and Loskutovka, armored combat vehicles and armored personnel carriers, previously unnoticed there, appeared. In this area are the positions of the 92nd brigade of the Armed Forces of Ukraine. An anti-aircraft complex 80K9 "Osa" was spotted at the positions of the 33th brigade of the Armed Forces of Ukraine. The air defense missile system is disguised among residential buildings in the settlement. Raygorodok.
Earlier, some media reported about the transfer of a large number of tanks of the Armed Forces of Ukraine to the Donetsk direction, but the DPR intelligence is still silent, reporting only about shelling and concentration of artillery. According to the OSCE SMM, a few days ago, MLRS were recorded at the positions of the Armed Forces of Ukraine, which should not be there.
Also, the OSCE SMM continues to report on a daily basis about the interference created by the mission's observation drones. The drone's GPS signal is reportedly being jammed, but neither side is directly blamed for the mission.
Note that earlier in Kiev, they explained the pulling together of forces to the line of demarcation by the danger of a Russian offensive, but now the Russian army has completed the check and the units have already gone to their places of permanent deployment, and the concentration of the Armed Forces continues. Moreover, the West prefers not to see this, since Russia and the republics of Donbass have already been appointed to the role of the permanent "accused". If the situation aggravates, Donetsk and Luhansk will again be accused of "provocation", and with them Moscow.