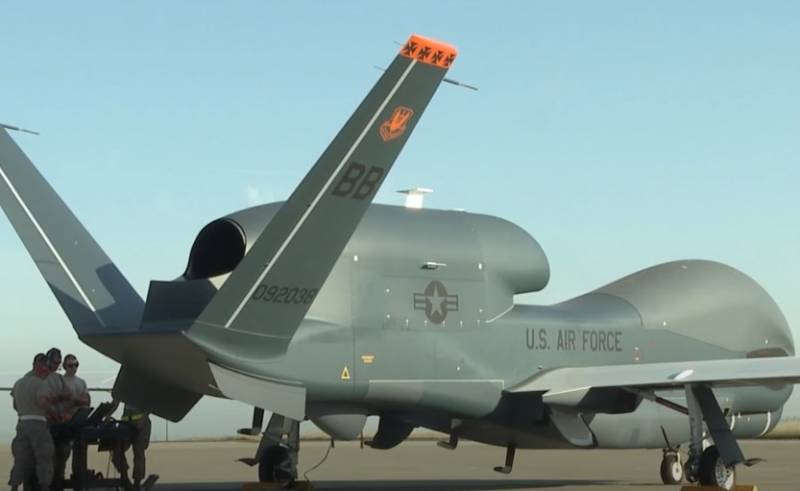 The American high-altitude drone RQ-4A Global Hawk, conducting reconnaissance near the Russian borders, lost contact, after which it made a sharp turn. This is reported by network resources.
As the Voenny Obozrevatel Telegram channel writes, the incident with the American drone occurred on April 24 during a reconnaissance flight near the Russian borders. According to the data
aviation
resources, the drone flew over Ukraine, following the route from Nikolaev towards the Kharkiv region. In the area of ​​the border with the Belogorodskaya region of Russia, Global Hawk signaled the loss of communication, after which it made a sharp turn.
According to the telegram channel, some kind of electronic warfare could have been used against the American drone, which led to the loss of the UAV's connection. On the Internet, it is suggested that this could have been triggered by "specialists" from both the Donbass republics and Russian electronic warfare equipment. It is also believed that this could be a simple technical problem with the drone, but the option with "specialists" is gaining more votes.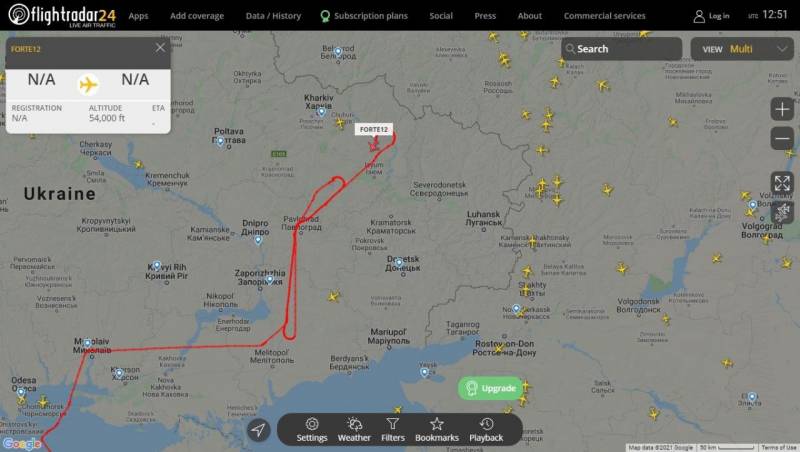 According to air resources, yesterday, April 24, two RQ-4A Global Hawk drones conducted reconnaissance near the Russian borders. Initially, they circled close to Crimea, monitoring activity in closed areas, then one of them, apparently, made a flight over Ukraine, which ended in a loss of communication incident.
The drones took off from the island of Sicily, where they are based at Sigonella Air Force Base.
As known from open sources, the RQ-4A Global Hawk has high definition cameras, infrared sensors and radars to track moving objects. It is capable of monitoring the situation to a depth of 300 kilometers and transmitting data in real time via a satellite channel.