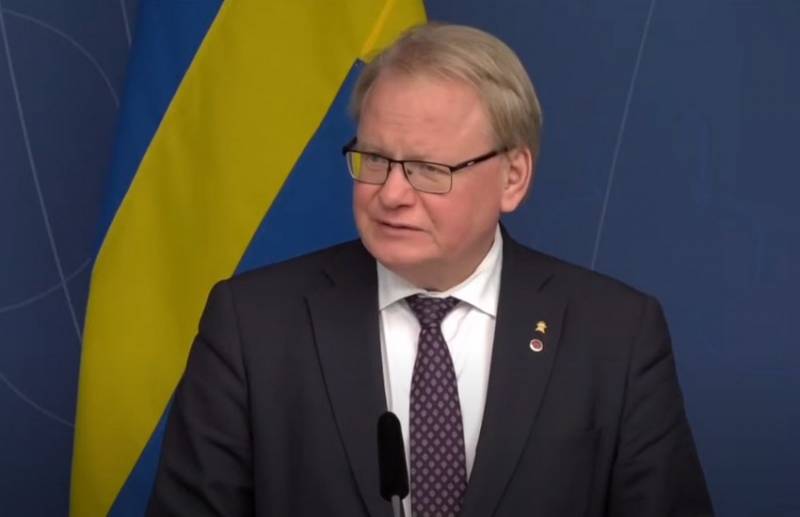 Sweden does not believe in the final withdrawal of Russian troops from the Ukrainian border; the return of troops to the points of permanent deployment is just a "smoke screen". This statement was made by the Minister of Defense of Sweden Peter Hultkvist.
According to the Swedish minister, the Russian army, leaving for points of permanent deployment, left weapons and equipment in the area of ​​the Ukrainian border, which allows it to transfer personnel and attack Ukraine in the shortest possible time. Thus, Hultqvist is convinced, Russia has created a kind of "smoke screen" designed to cover up its true intentions.
What prompted the Swedish minister to make such a decision? As it turned out, there is no secret in this. On Friday, he had a telephone conversation with Ukrainian Defense Minister Taran, who told him the Ukrainian version of events. Although Hultqvist himself disavows the pro-Ukrainian position and claims that he does not adhere to the Kiev version, in his statement he still accuses Russia of "creating tension" and makes it responsible for the "escalation."
The head of the Swedish Ministry of Defense builds his accusation on reports of weapons and equipment left after the exercises near the Ukrainian border. He probably should have read the messages of the Russian Ministry of Defense more carefully, and not listened to the fairy tales of the Ukrainian. On April 22, Shoigu said that weapons and equipment of the 41st Army of the Central Military District remained at the Pogonovo training ground in the Voronezh region for further participation in the West-2021 exercises.
In principle, the messages of the Russian military department are also called in the West part of the "information war." So Shoigu's statement is also a "smokescreen", while Russia is preparing for another "aggression."