Yesterday and today two telephone conversations took place between Yerevan and Moscow. During these conversations, Putin and Shoigu discussed the situation in Nagorno-Karabakh with their Armenian counterparts.
This was reported by the press services of the defense departments of Russia and Armenia, as well as the press service of the Kremlin.
Russian Defense Minister Sergei Shoigu and Armenian Defense Minister Vagharshak Harutyunyan talked on the phone about the peacekeeping mission of the Russian army in Nagorno-Karabakh. In addition, the discussion touched upon a large-scale reform of the Armenian Armed Forces, some regional issues, as well as action plans for the united Armenian-Russian group of forces.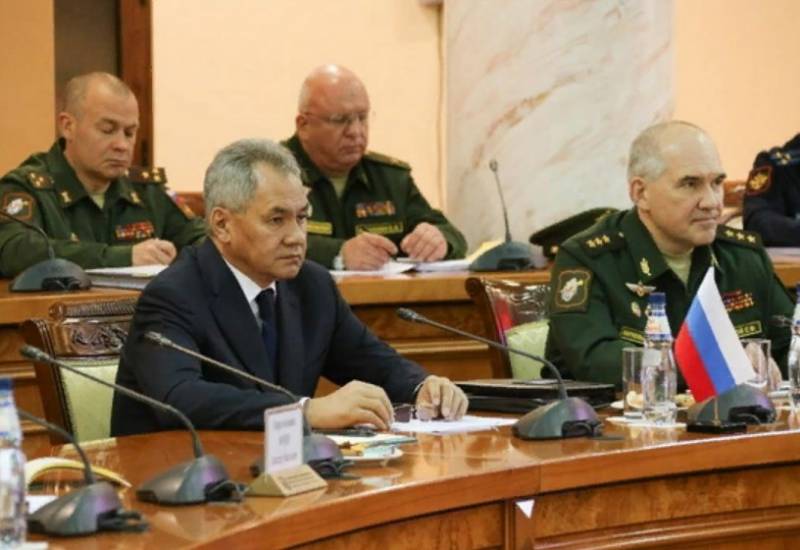 The situation in Nagorno-Karabakh was also discussed by Russian President Vladimir Putin and Armenian Prime Minister Nikol Pashinyan.
It was stated with satisfaction that thanks to the efforts of the Russian peacekeepers, the situation in the region remains stable and calm.
- said the press service of the President of the Russian Federation.
The heads of state also discussed other issues of bilateral relations, including those related to energy.
The Russian peacekeeping contingent was deployed in Nagorno-Karabakh in November 2020 on the basis of a joint statement by the leaders of the Russian Federation, Armenia and Azerbaijan. It was based on the servicemen of the 15th motorized rifle brigade of the Central Military District.