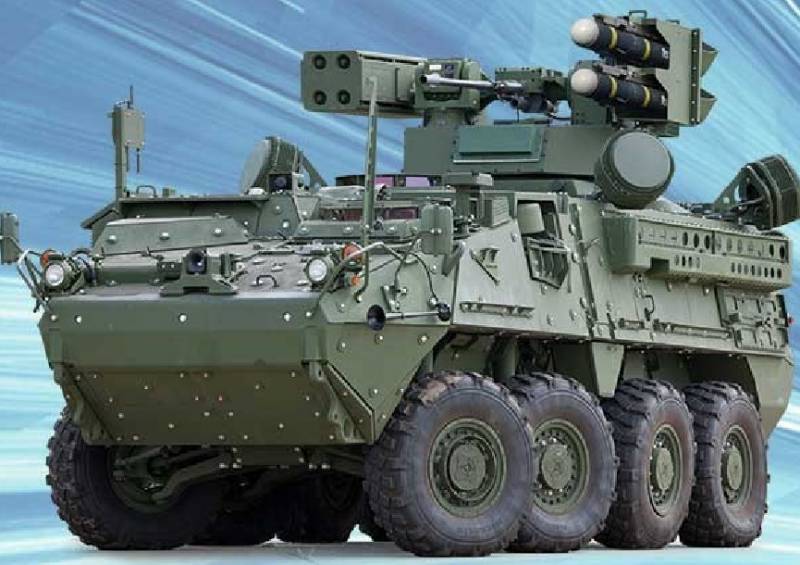 For the first time, the United States deployed M-SHORAD short-range air defense systems in Europe. The 5th Battalion of the 4th Anti-Aircraft Artillery Regiment, subordinate to the command of the 10th Army of the US Armed Forces in the German city of Ansbach, was the first to receive these vehicles and will continue testing them.
It is reported by Defense News.
M-SHORAD is a system based on Stryker A1 armored vehicles. She is armed with Raytheon Stinger and Hellfire rocket launchers, as well as 230 mm M30LF cannons with coaxial machine guns.
First of all, M-SHORAD is designed to combat drones. In addition, it is capable of countering aircraft and helicopters. Further modernization will allow these systems to provide protection of units and objects also from missile
weapons
, artillery and mortars. Also, the US Army has signed a contract with Northrop Grumman and Raytheon to create laser weapons for the M-SHORAD.
The contract for the manufacture of this equipment in the amount of $ 1,2 billion in October 2020 was received by General Dynamics Land Systems. The first battalion of 32 vehicles, which will include prototypes already built, will be presented by September 2021. Starting this year, the US Army will receive a minimum of 144 systems for four battalions.