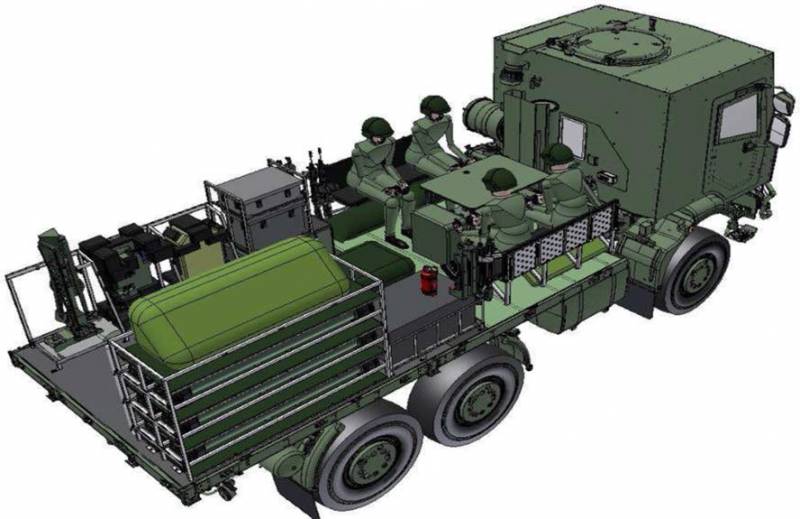 The Czech Ministry of Defense said that the country needs to strengthen its air defense. This statement attracts special attention in connection with the erupting political and diplomatic scandal, which began with the Czech accusations against the Russian Federation of alleged involvement in the explosions at a military warehouse in 2014. For seven years this question did not particularly concern Prague, but now Prague has decided to demonstrate a "tough reaction."
Now the military department of the Czech Republic announced plans for the procurement of vehicles for anti-aircraft systems RBS-70NG. In fact, we are talking about one of the variants of Swedish-made MANPADS. The initial version of these portable anti-aircraft missile systems was created in Sweden in 1977.
The Czech Republic is using the T-815 Tatra wheeled platform to accommodate these anti-aircraft systems. More precisely, these airborne vehicles are usually accommodated by military personnel armed with the aforementioned MANPADS. It is planned to use trucks for placement without an "operator" - with a remote start from the cab.
According to Deputy Minister of Defense of the Czech Republic Lubor Koudelka, two contracts have already been signed for a total of 545 million Czech crowns (about 2 billion rubles). On the basis of one of the contracts, it is planned to supply 2021 T-2022 Tatra vehicles in the 16x815 version to the Czech armed forces in 6-6. Each such car of the Czech Ministry of Defense is going to be purchased at a price of 17 million kroons, including VAT (this is, no less, about 60 million rubles per unit - with additional equipment). At the same time, such amounts for the purchase of trucks are justified, as already mentioned, "by the need to improve the country's air defense system."
Ministry of Defense of the Czech Republic:
The purchase of on-board vehicles will ensure the mobility of newly created units armed with the RBS-70NG anti-aircraft system.
In this situation, it can be stated that if the Czech Republic continues to haunt itself with the "Russian threat", then even ordinary trucks for its army will cost incredible amounts. It is quite obvious that certain forces in the same Czech Republic are using anti-Russian rhetoric for their own financial and economic purposes.