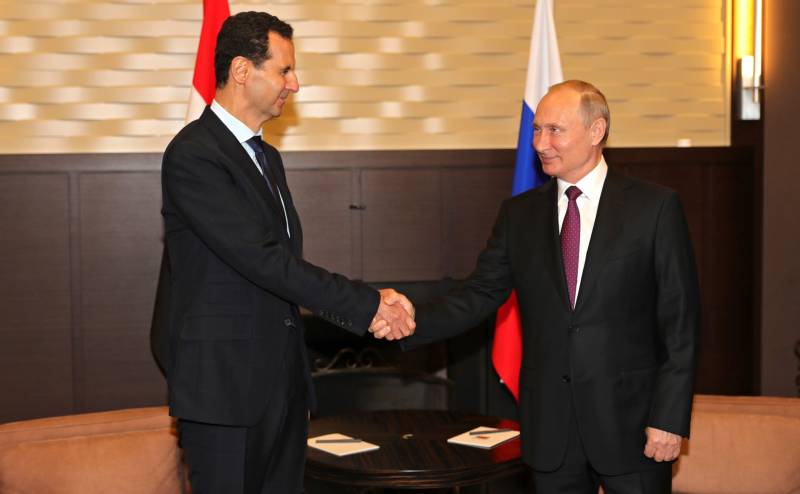 The Israeli press released material that examines the current situation in Syria. This is an article by Zvi Barel in the Haaretz edition. At the same time, the publication refers to an Israeli intelligence consultant.
The article examines the recent shelling of the territory adjacent to the Israeli nuclear center in Dimona. We will remind that earlier it was reported about striking this Israeli area from the territory of the Syrian Arab Republic. At the same time, pro-Iranian forces were accused of the shelling. The foreign press believes that this rocket attack was an attempt by Tehran to avenge the incident at the Iranian nuclear facility in Natanz.
The aforementioned Israeli newspaper, citing an intelligence consultant of the country, writes that "Russia and Israel find common interest in the plan of the top leadership of Syria." In particular, it is indicated that if earlier the Israeli leadership spoke of the need for Bashar al-Assad to resign his powers, now the situation has changed.
The material stated that any change of a strategic nature in Syria could lead to a complication of the situation, including for Israel.
From the article:
We do not know who can replace Assad. In the sense that there is no understanding of what this figure may be.
At the same time, it is added that the new head of Syria may well turn out to be much more radical than the same Bashar al-Assad, and this, in turn, could threaten Israel and Syria itself with a virtually new "hot" conflict.
It is noted that the radicalization of the Syrian authorities, of course, is not included in the interests of Russia. That is why a certain consensus has been reached between the Russian Federation and Israel regarding the figure of the Syrian president.
Indeed, it is worth noting that the phrases "Assad must leave" from Israel are heard less and less. The Israeli authorities and military command are more disposed to fight the Iranian and pro-Iranian forces on the territory of the SAR. It is these forces that are accused of trying to attack the nuclear center in Dimona.